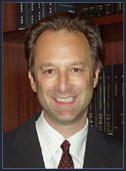 If certain cancers are covered under the World Trade Center Health Program, it could impact the rights of these victims to receive both treatment and compensation under the Victim Compensation Fund (VCF)
New York, NY (PRWEB) April 05, 2012
NY personal injury lawyer Michael Barasch of Barasch McGarry Salzman & Penson has continued to support the addition of cancer to the list of illnesses covered by the Zadroga Act since 2003. His tenacity paid off when the Science/Technical Advisory Committee (STAC) of the Zadroga Act World Trade Center Health Program voted to add certain types of cancer for coverage under the program, a March 28 decision that was announced in an article by The New York Daily News and elsewhere.
Barasch was the attorney for James Zadroga, the NYPD detective for whom the act was named. Today Barasch praised the decision as a step towards justice for those who have been stricken with cancer as a result of their exposure at the World Trade Center site. It is now up to Dr. John Howard, Director of the National Institute for Occupational Safety and Health (NIOSH) to decide whether to accept STAC's recommendations, Barasch said.
"The system is working the way it was set up to work," said Barasch. "New evidence shows an increased rate of cancers among firefighters who worked at Ground Zero. STAC's recommendation is based upon its careful examination of these studies. As the attorney for hundreds of first responders who have become sick with Ground Zero-related illnesses, I know of too many individuals who have developed cancer. Now science has confirmed what we have long suspected about the cause of their illnesses."
While STAC is suggesting that over 30 cancers be covered under the program, in all likelihood only a handful will be recognized by Dr. Howard this year, Barasch noted. These include non-Hodgkin's lymphoma, Hodgkin's lymphoma, leukemia, multiple myeloma, lung cancer, and mesothelioma. As more data is collected from first responders, and studies confirm a causal connection, additional cancers will likely be added, he said.
"If certain cancers are covered under the World Trade Center Health Program, it could impact the rights of these victims to receive both treatment and compensation under the Victim Compensation Fund (VCF)," Barasch explained. He noted that Special Master Sheila Birnbaum has said that the list of presumptively covered conditions under the VCF could be modified based upon the determinations of the WTC Health Program. Barasch says that this must be done.
"We have been fighting to have certain cancers included since the first VCF, which closed in 2003. Someone needs to help these men and women, who are literally fighting for their lives. When we needed their help, they didn't hesitate. We must not forsake them now," Barasch asserted.
Barasch McGarry Salzman & Penson represented the Zadroga family, as well as thousands of other first responders who have become ill and/or disabled as a result of their exposure to toxins at the WTC sites. Barasch's advocacy on their behalf has made him extremely knowledgeable regarding Zadroga Act rules and regulations, as well as the procedures and criteria for adding illnesses, he said.
The September 11th Victims Compensation Fund (VCF) was originally designed to help those injured at the World Trade Center buildings within 72 hours of the 9/11 attacks. On Oct, 3, 2010 the VCF officially reopened and expanded to include victims who contracted illnesses years later.
About Barasch McGarry Salzman & Penson
New York personal injury lawyers at Barasch McGarry Salzman & Penson represented more than 1,500 firemen and other Ground Zero workers who filed claims with the original VCF. The firm currently represents more than 2,000 first responders with pending Zadroga Victim Compensation Fund claims.
Barasch McGarry is one of New York's most prominent law firms concentrating in the areas of personal injury, wrongful death, medical malpractice, and firefighter rights. The firm is best known for its representation of James Zadroga in his fight to receive compensation for the respiratory illness he contracted because of his work at Ground Zero, and for its efforts lobbying Congress to pass the Zadroga VCF Act.
Barasch McGarry attorneys represent seriously injured victims from all types of accidents. The lawyers at the firm recovered nearly $1 billion on behalf of injured and deceased rescue workers from the first Victim Compensation Fund. They have recovered hundreds of millions of dollars on behalf of injured clients at trials and in settlements. For more information, see the firm's website.