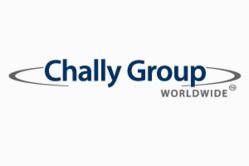 Our partnership with SkillSurvey is another example of Chally's commitment to deliver best-practice solutions for applicants, recruiters, and hiring managers.
DAYTON, OHIO (PRWEB) April 05, 2012
Chally Group Worldwide™, a leading sales potential and performance measurement firm, and SkillSurvey®, Inc., the inventor and leading-provider of online reference-assessment solutions, today announced a new strategic partnership. Together, Chally and SkillSurvey will deliver a robust combination of selection and assessment tools designed specifically to measure sales professionals, which can contribute to increased sales performance.
Chally's 38-plus years of research on selection and hiring has found the companies who are most successful in hiring world-class talent use talent measurement processes which include: assessments, behavioral interviews, and background reference checks.
SkillSurvey's online reference checking platform, Pre-Hire 360®, allows former managers and peers to confidentially provide candid feedback regarding candidates' past job performance. Chally's competency-based assessment is oriented around specific sales roles and derives from an accumulated database of predictive content guided by the results of hundreds of thousands of sales professionals and high-achieving leaders. Combining these core solutions takes the guesswork out of selecting the right sales candidates. Sales candidates can now be hired based on actual past performance versus good interviewing skills.
"Hundreds of leading companies across the world are now using SkillSurvey to improve their quality-of-hire," said Ray Bixler, CEO of SkillSurvey, Inc. "Our fastest growing segment, the sales job family, reflects companies' critical need to hire the right sales talent the first time. Chally is at the forefront of helping the same companies evaluate their sales applicants through their highly predictive assessment, making this partnership very logical and effective. We're very excited about connecting our solution to theirs to help sales leaders and recruiters find and assess the best sales talent possible."
"Emerging technologies drive further efficiencies in the talent acquisition process and Chally continues to evolve delivery tools to supply our customers with the most predictive assessment content to inform hiring decisions," said Scott Hudson, VP sales and marketing for Chally. "Our partnership with SkillSurvey is another example of Chally's commitment to deliver best-practice solutions for applicants, recruiters, and hiring managers."
The Chally and SkillSurvey alliance offers recruiters and hiring managers many benefits:

Pre-Hire 360® automates the process of gathering input from an applicant's references by using behaviorally-based surveys delivered through e-mail. Confidential input from managers, peers, subordinates and business partners provides a multi-dimensional view of the candidate's past performance.
Chally's assessments reduce turnover on average by 30%. For management, sales, and professional services, this amounts to a $100 million savings for every 100 employees.
In addition, where measurable, Chally has been demonstrated to increase productivity per individual employee in the range of 30% to 35%.
SkillSurvey also provides the ability to build a vast pool of passive candidates via its Passive Candidate Compiler™, a sourcing tool used in conjunction with Pre-Hire 360®. An organization that fills 1,000 openings per year can amass a database of approximately 10,000 passive candidates.
To learn more about the benefits of this partnership you can contact Scott Hudson of Chally at 800.254.5995 or Scott Fuhr, SkillSurvey director of marketing at 610-947-6300.
About Chally Group Worldwide
A global leadership and sales potential and performance measurement firm, Chally Group Worldwide utilizes our industry leading research and predictive analytics to ensure our clients have the vital information to minimize risk associated with making critical talent management decisions relating to selection, alignment, development and succession planning. Chally's suite of talent analytic tools has been improving productivity and reducing turnover and ramp-up time for customers located in over 49 countries for more than 38 years. Visit http://www.chally.com or follow @ChallyGroup on Twitter.
About SkillSurvey®, Inc.
SkillSurvey® is the inventor of Web 2.0 reference assessment solutions that improve recruiting efficiency and increase quality-of-hire. Its online programs allow recruiters and hiring managers to collect feedback from references on a candidate's behaviors and work performance. The information, all gathered electronically, is used to make better hiring decisions. This patent-pending approach to reference assessments is based on over 30 years of research in job competency modeling. Over 2.5 million people will utilize SkillSurvey this year. Visit SkillSurvey® at http://www.skillsurvey.com, and on Facebook and Twitter.
# # #