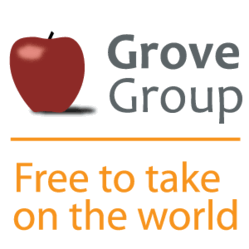 Cloud Direct will strengthen Grove's global cloud offering from several angles, said Pip Witheridge, CEO of Grove Group
London and South Africa (PRWEB) April 10, 2012
Grove Group, one of Google's Premier Enterprise partners, has today announced the acquisition of Cloud Direct (http://www.clouddirect.co.za) for an undisclosed amount. Cloud Direct is the pioneering Cloud Services Brokerage in the EMEA IT marketplace.
"Cloud Direct will strengthen Grove's global cloud offering from several angles" said Philip Witheridge, CEO of Grove Group. "They bring over 45 years of IT experience with them and will enable Grove to build on our Enterprise Sales and Project Management experience within large Global accounts as well as speed up the development of additional Cloud Services such as Google Maps and Google Earth. Growing our presence in the global cloud space is a key strategic priority for Grove and I am really excited about the new opportunities the combination of our two businesses will bring" added Mr Witheridge.
Andrew Payne, CEO of Cloud Direct, commented "This makes perfect sense for both parties and will help us accelerate the Cloud proposition to the market. We are very excited to be part of the Grove operation."
Key founders of the Cloud Direct Management Team who will be joining Grove include:

Andrew Payne, with a degree in Electrical Engineering, has worked with EDS, Dimension Data and First Technologies before co-founding Cloud Direct.
Michael Toop, graduated as a Structural Engineer and after working with Accenture, grew several IT and Telecommunications companies which he subsequently sold to JSE listed enterprises.
Rob Kirchmann, graduated as an Electronic Industrial Engineer and then went to work with Accenture. On completion of his MBA from Oxford, Rob joined the team at Cloud Direct.
Last year Grove Group was ranked, for a second year in a row, number 14 in the 2011 Deloitte Technology Fast 50, a ranking of the 50 fastest-growing technology companies in the UK.
Grove Group has offices in the UK, South Africa and the US.
For more information, please visit: http://www.groveis.com or contact:
Heather Thompson
+27 21 466 9441
heather(at)groveis(dot)com