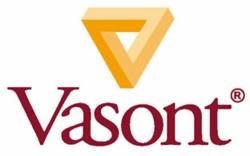 One thing that's certain in the tech comm field is change.
Emigsville, PA (PRWEB) April 09, 2012
Suzanne Mescan, Vice President of Marketing for Vasont Systems, was selected to speak to technical communications professionals to share strategies for improving online publishing processes at the Content Management Strategies/DITA North America conference. She will co-present with Deb Bissantz of LSI Corporation, who designs semiconductors and software that accelerate storage and networking in datacenters and mobile networks, about how their automated online help publishing strategy improved their productivity and profitability. The conference will be held on April 23-25, 2012 in La Jolla, CA.
"One thing that's certain in the tech comm field is change," said Ms. Mescan. "Tools change and standards evolve, affecting the writing processes and publishing tasks. So, it's important to keep writers up to date on the latest procedures and guidelines to make sure the organization's publications are consistent."
The presentation will address the challenges of how one technology lead supports a staff of 45 people working in eight locations around the world while dealing with a high volume of production, corporate mergers and acquisitions, tools and process changes, communication issues, and perpetual updates to procedures and guidelines. Attendees will learn how they manage these writing guidelines and procedures using the Vasont Content Management System integrated with WebWorks ePublisher to automate the creation, maintenance, publishing and deployment of the most current content.
At the CMS/DITA North America conference, attendees can join an outstanding group of individuals who have moved their organizations into content management, implemented the DITA standard, reduced their operations costs, and solved copious technical issues. For more information about the conference, please visit the conference website.
About Vasont Systems
Headquartered in Pennsylvania, Vasont Systems is a provider of XML content management software and data services, backed by more than 60 years of experience in the information management and publishing industry. Its Vasont® content management system enables organizations to manage and store their multilingual content once for multichannel delivery. Fortune 1000 companies and organizations from industries including manufacturing, technology, publishing, and healthcare use Vasont to manage and produce multilingual technical documentation, training programs, and reference materials. Vasont® is a registered trademark of Vasont Systems.