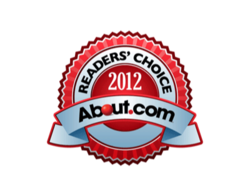 Champaign, IL (PRWEB) April 09, 2012
"Pilates" (Human Kinetics, 2006), by Rael Isacowitz, has received the 2012 Reader's Choice Award from About.com. The book has been named the Best How-to-Do Pilates Book. Since its publication in 2006, "Pilates" has become a primary resource of instructions for Pilates practitioners all over the world. This year, the Pilates community made its appreciation known by voting "Pilates" into the No. 1 spot and keeping it there throughout the voting process.
"Pilates" presents an in-depth treatment of mat work, including photos and detailed instruction on breathing for performing each movement. The complete repertoire includes a customized grouping of exercises in blocks that progress from the fundamental level through the intermediate and advanced levels to challenge those at all stages of Pilates development. With 210 exercises in all, "Pilates" is the most comprehensive guide available on the Pilates method.
Rael Isacowitz, MA, is the founder of Body Arts and Science International (BASI), an international organization devoted to Pilates education. As a leading expert in the Pilates method, Isacowitz has close to 30 years of experience practicing and lecturing in universities, clinics, and studios worldwide.
For more information on "Pilates" or other health and fitness resources, visit http://www.HumanKinetics.com or call 800-747-4457.