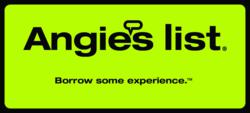 INDIANAPOLIS, Ind. (PRWEB) April 06, 2012
Armed with tax check refunds and hoping to keep their biggest investment in the best shape possible, millions of Americans will make home improvements this year.
Angie's List surveyed top remodelers and real estate professionals to determine which projects offer the best return on investment when it comes time to sell your home and which ones could actually make it harder for the sale to go through.
"Few buyers these days are looking for fixer-uppers," said Angie Hicks, founder of Angie's List which offers consumer reviews on local service companies. "If you're investing specifically to help sell your home, you may want to think about those small repairs even before remodeling."
Consumers should start their research for good contractors now because summer is the busiest season, and the best companies will already be filling their work schedules.
"Don't settle for a company without a great local reputation or references you can verify," Hicks said. "Start looking now so you're not on a long waiting list."
5 Remodeling Projects with the HIGHEST return on investment
1. The Kitchen – Whether it's a major overhaul or a simple makeover, putting a fresh face on your kitchen is your best investment. Maximize your return, by limiting your project cost to no more than 20 percent of the value of your home. Expect an 85 percent return on your investment.
2. The Bath – An outdated bathroom can spoil a sale. Current trends have homeowners installing large showers instead of garden tubs. A major update could cost less than $20,000, but it should yield an 80 percent return.
3. Decks – A new deck can cost a few thousand to tens of thousands of dollars, depending on size and materials used. Before you build, look at other homes in your area and build accordingly. If the deck is in good shape, your return could be more than 80 percent.
4. Siding – If your home's façade is siding and it's not in good shape, replacing or repairing the siding can bring instant freshness. You'll likely spend at least $10,000, but you should get at least 80 percent back.
5. Window replacement – The energy efficiency of new windows is a clear benefit to switching out older windows, but in some cases, it's a safety feature, too. Costs depend on the number of windows you're replacing, of course, and the type. Expect a return on your investment of at least 70 percent.
5 Remodeling Projects with the LOWEST return on investment
1. Swimming Pool – Unless your home is the only home on the block without a swimming pool, you'll rarely get back even half of the money you pay to build one, and you can scare prospective buyers who don't want the responsibility or liability of a pool. In-ground pools are expensive and can range from less than $20,000 to more than $60,000, depending on size, design and materials.
2. Home Office Remodel – If you work at home, you'll want a pleasant home office, but don't get too carried away with it. Remodeling could set you back more than $20,000 and you can only expect to get 57 percent of that back. It's better to have a room that can clearly be used as a bedroom, playroom or other space without a lot of redecorating
3. Sun Room or Four Season Room Addition – These rooms can set you back more than $50,000 and they're often beautiful bonus rooms. If you'll enjoy the room and use it, it's worth the investment. The return on investment is generally less than 60 percent, though.
4. Master Suite – They're wonderful private retreats, but they're expensive. Some master suite projects can run into six figures and the return is generally in the 60 percent range.
5. The Garage – Adding that third bay to your garage makes sense when your kids start driving, but it can be expensive – especially if it's attached to your house. You may get as much as 60 percent of your investment back, but you may scare off buyers who don't anticipate needing that much garage space.
How to hire the best contractor for your job:

Know what you want: Before you begin talking with contractors, read remodeling magazines, search the Internet for designs and materials and put your ideas on paper to give potential contractors a better sense of your expectations.
Name your pro: Consider what you realistically can accomplish on your own. For projects that involve more than three different service providers, a general contractor may be needed to manage your project. If you're eliminating walls, adding rooms or impacting structure, you may need an architect or structural engineer.
Do your research: Ask neighbors and friends who've had work done for references. Check Angie's List for references and your local regulatory agency for licensing requirements and to check your contractor's license, insurance, and bonding status. Get the names of subcontractors and ask their opinion of the contractor.
Get estimates: Get at least three written estimates to review. Documentation is often the best ammunition you have if things go wrong.
Call back: Don't hire a contractor who will give you only a post office box or an answering service as his or her contact information. Hire someone with a real presence in your community.
Read the contract BEFORE you sign. Know the details of the contract, as well as how any change orders will be handled. Check that your contract includes a lien waiver, covering payments to all subcontractors who worked on the project.
Money matters: If your project will cost more than 30 percent of your home's value, consider buying moving instead. Never pay the full cost of a project up front. Hold back at least 10 percent until the job is complete to your satisfaction and to your contract terms.
Be patient: Regardless of size, all projects will include unexpected issues that may cost more or delay completion. Be prepared for stress as the project stretches on, work crews enter your home and materials may pile up. Know what your work crew hours will be so you can plan your life around them.
Angie's List collects consumer reviews on local contractors and doctors in more than 550 service categories. Currently, more than 1 million subscribers across the U.S. rely on Angie's List to help them make the best hiring decisions. Members get unlimited access to local ratings via Internet or phone, exclusive discounts, the Angie's List magazine, helpful online articles about home improvement projects, and help from the Angie's List complaint resolution service. Take a quick tour of Angie's List and view the latest Angie's List news.