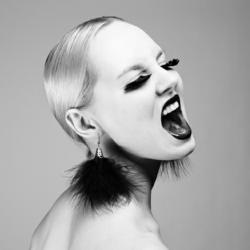 As a society we have begun to document our lives online and through social media in a way nobody could have imagined just a few years ago
Bristol, UK (PRWEB UK) 6 April 2012
In March 2012, the respective Companies House bodies that maintain the company register for England, Wales, Scotland and Northern Ireland saw a record number of new companies registered for photography.
The UK photography market has transformed since the widespread adoption of digital photography prior to the turn of the 21st century. Whilst the fixed cost of professional quality equipment remains high, the variable cost of taking a shot has dropped exponentially.
Peter Valaitis, owner of company formation expert Duport told us: "There are lots of factors that contribute towards these record numbers of new photography companies. The availability of equipment and low cost to take, review and reject images, although obvious, is just one of these. As a society we have begun to document our lives online and through social media in a way nobody could have imagined just a few years ago. Our interest in images and our desire to share treasured moments inevitably creates a deeper appreciation of professional photograpy which may have been considered a pure luxury in the past."
Nicola Norton is a professional photographer in Bedfordshire, primarily focused on weddings. She told us: "I'm really pleased to see more photographers are taking the leap and going pro. I don't think established professionals like myself should be concerned about an increase in competition; I think we should all be excited that the appetite for quality photography in the UK is growing. More people are turning professional because the market is expanding. That's something we should embrace and celebrate, and as an industry we should be seeking to nurture the new talent coming through."
Modern trends towards digital photography have not been to the benefit of everybody however. Most notable of the casualties has been Kodak, which after more than 120 years of trading filed for bankruptcy in January 2012. Kodak is widely considered to be the inventor of digital photography infamously deciding to suppress the technology to protect its photographic film revenues.
The data is collected and analysed using the names of new companies approved for registration as Limited companies. Limited Companies come in many types including Private Limited Companies, Public Limited Companies, Limited Partnerships and companies Limited by Guarantee.
Duport Associates Ltd is a leading UK company formation agent, operating in the UK for around 15 years. Duport registers around 10,000 new companies each year using its Companies House approved software. The Company Register which is maintained by Companies House contains public information about Limited companies and directors.