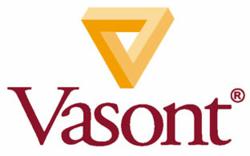 Emigsville, PA (PRWEB) April 09, 2012
For technical communicators who are looking for tips on organizing content for structured authoring and publishing both now and in the future, the next free webinar in the DCL Learning Series, sponsored by Data Conversion Laboratory, will provide the answers. Bill Burns, Vasont Systems' Senior Content Analyst, is the featured speaker in the upcoming webinar, "Best Practices: Preparing Content for Emerging Technologies." The free webinar will take place on April 18, 2012 at 1:00 pm Eastern Time/10:00 am Pacific Time. Those interested in attending this free event can register at https://www3.gotomeeting.com/register/347078630.
Join DCL with presenter Bill Burns, as he identifies the best practices and walks attendees through the steps to analyze content and normalize data. Attendees will also learn tips for: which metadata to capture and which to scrap; which technologies to embrace, and which legacy support to drop; how styles and semantic tagging will standardize formatting; skills that will help manage conversion to a schema or DTD of choice; and making the most of targeted/restrictive content. Communications managers and technical writers working with small, mid-size and large companies who are (or will be) publishing content to multiple deliverables can benefit from these strategies.
For more information, visit our websites at http://www.vasont.com or http://www.dclab.com.
About Vasont Systems
Headquartered in Pennsylvania, Vasont Systems is a provider of XML content management software and data services, backed by 60 years of experience in the information management and publishing industry. Its Vasont content management system enables organizations to manage and store their multilingual content once for multi-channel delivery. Fortune 1000 companies and organizations from industries including manufacturing, technology, publishing, and healthcare use Vasont to manage and produce multilingual technical documentation, training programs, and reference materials. Vasont® is a registered trademark of Vasont Systems.