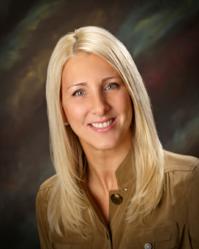 "Dry, Red, Itchy Eyes. We Can Help"
(PRWEB) April 07, 2012
Domiano Eye Care, a leading eye care provider in Northeast Pennsylvania, is now offering complete Dry Eye services, including advanced testing and a wide range of the treatment options. Now utilizing the TearLab® Osmolarity System, Dr. Michele L. Domiano provides patients with precise information about the quality of their tears and progression of "dry eye syndrome." With this quantified information, Dr. Domiano and her ABOC and Tearlab certified staff are able to diagnose and prescribe the most effective treatment available. Additionally, "Dry Eye" treatment is covered by most health insurances.
Domiano Eye Care has been serving Northeast Pennsylvania communities for 18 years, and is regarded as one of the region's most reputable eye care centers. Dr. Domiano also provides complete vision care including treatment of blepharitis, glaucoma, and dry eye. Dr. Domiano also co-manages in the treatment of cataracts, diabetic conditions, lasik, and refractive surgery. Her commitment to using the most advanced technology, has allowed her to offer some of the best care for "dry eye," one of the most under-diagnosed vision disorders.
The TearLab® Osmolarity System is considered one of the most advanced methods for the diagnosis of "dry eye," and has received widespread recognition, including the Medical Design Excellence Award. Dr. Domiano can prescribe a well-rounded approach to dry eye treatment, and offer solutions such as advanced artificial tears, Restasis®, punctal plugs, dietary and environmental modifications, and proven healthy supplements. Individuals who are interested in learning more about "dry eye" disease, including its diagnosis and treatment, are encouraged to contact the vision professionals at Domiano Eye Care Center.
Domiano Eye Care Center serves communities throughout Northeast Pennsylvania, including Lackawanna, Luzerne, Wyoming, Wayne, Monroe, and Pike Counties. Domiano Eye Care Center has state of the art offices in Old Forge and Kingston, Pennsylvania and unmatched experience in the diagnosis and treatment of "dry eyes."
Call (570) 451-2020 in Old Forge or (570) 288-2020 in Kingston to schedule an appointment and evaluation with one of the most experienced and trusted eye care professionals.
Insurance Plans: We accept Davis Vision, VSP, Geisinger Health Plan, EyeMed, Medicare, Vision Benefits of America [VBA], SVS, Aetna Vision, Blue Cross/Blue Shield, NVA, Federal Blue Cross, and more..... Please call one of our offices to verify participation in your plan.
For further information, visit http://www.domianoeyecare.com
http://www.yellowbook.com/profile/domiano-eye-care_1853147858.html