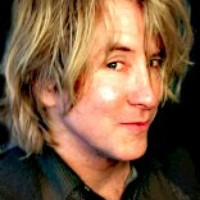 Los Angeles, CA (PRWEB) April 06, 2012
Founder and CEO of Infuse Creative, LLC, Gregory Markel spoke to USC Cinematic Arts Students on 'The Impact of Digital Media On The Entertainment Business' in Los Angeles, CA on April 4th, 2012.
Drawing from 15 years in digital marketing & technology including work on over 160 theatrical releases from 'tentpoles' including 'Lord of the Rings', 'Mission Impossible' and others, to indies, Gregory discussed the evolving technologies, social influence, digital marketing methodologies, audience distraction, economic challenges and software development impacting the global movie industry.
USC class CNTV 499 'Impact of Digital Media on the Entertainment Business' is taught by adjunct professor and media industry respected professional, Seth Shapiro.
About Gregory Markel and Infuse Creative:
Infuse Creative, founded by Gregory Markel, referred to as "one of the pioneers of SEO," has provided search engine optimization, social media, mobile, TV advertising, reputation management, security, and digital marketing services and technology to an extremely diverse range of clients comprised of brands, corporations, politicians, celebrities, well known executives, governments, and others for the last 15 years including notable names such as; Sony, Universal, Roadside Attractions, Mazda, Disney, Gibson Musical Instruments, New Line Cinema, Warner Bros., Lionsgate, Participant Media, Pacificare, The BBC, Ed Hardy, Led Zeppelin, The Beatles, Lord of the Rings, CBS, FOX, The National Geographic Channel, Transcendental Meditation, The State of California, Reality Executives International, and many more. Follow on Twitter: ‪http://twitter.com/infusecreative‬