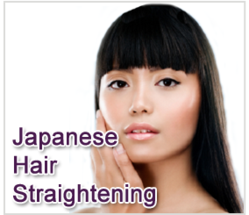 Many celebrities have been employing Japanese hair straightening to get the appearance only it can achieve.
New York, NY (PRWEB) April 10, 2012
Japanese hair straightening has been rapidly increasing in popularity in recent years. Thousands of people in New York City desire shiny, silky smooth, straight hair that many celebrities such as Julianne Moore, Cameron Diaz, and Tyra Banks are known to have. Japanese hair straightening has also been sought out by many people due to its ability to replenish and strengthen unruly hair. Dozens, if not hundreds of salons like Chen Levi are now employing Yuko's Japanese hair straightening system across the city because of increased demand for this innovative new system. Chen Levi is considered a leading salon when it comes to Japanese hair straightening because they have been employing this technique for over eight years.
The system is much more complex than most hair care systems, and many consider it time consuming, though those who employ it tend to agree that it delivers results. The process involves applying a protein-based primer followed by a cream relaxer. The hair is then rinsed of these strengthening chemicals and then ironed and styled. The entire process usually takes between 3-5 hours, but the styling generally lasts up to nine months, at which point new hair growth requires a reapplication. This kind of dedication is often given by those who put real value in their hair, such as celebrities and other trendsetters. Silky smooth, straight hair is in right now, and Japanese hair straightening is the best way to achieve that goal.
Japanese hair straightening is leading at the moment because this combination of hair care products and techniques is revolutionary in the hair care industry, but hair salons like Chen Levi who offer Japanese hair straightening are now beginning to offer a new technique designed to treat unruly hair in the coming humidity of summer. This technique is described by Yuko hair Products as "Anti-Frizz", and it is used on hair that is made frizzy by humidity and other means, as the name might imply. This is achieved without the use of harmful chemicals, unlike the services designed by many competing hair salons. Anti-Frizz employs only natural ingredients like soy and palm oil, and takes a maximum of 90 minutes to apply.
The summer can be horrible to hair because this is the season in which the air temperature and weather changes most rapidly, especially in recent years in New York City. Ultraviolet rays, humidity, rain, chlorine from swimming pools, and hot weather in general can all damage hair, which leads to frizziness. For this reason it is becoming popular for those who are attentive to their hair's needs to seek out the Anti-Frizz technique from dedicated hair salons.
It is important to be careful when looking for a salon that performs Japanese hair straightening because the system is notoriously counterfeited by salons unwilling to make the effort to employ genuine Yuko products, but willing enough to capitalize on technique's incredibly positive reputation. Chen Levi is groundbreaking in the hair care industry when it comes to applying techniques like Japanese hair straightening and Yuko Anti-Frizz and applies fully qualified and certified materials from Yuko Hair Care's Japanese hair straightening system and Anti-Frizz systems. The salon is also incredibly experienced with the product because they have been employing Yuko techniques for over eight years.