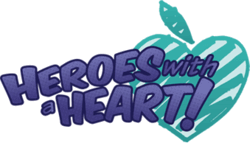 (PRWEB) April 06, 2012
Through April 15, you can vote for your favorite volunteer 'Hero With A Heart' on Facebook, and the three volunteer heroes who receive the most votes will win $5,000 each! One volunteer hero from each of the following categories will be chosen, based upon voting tallies on the CTK Facebook page:

Health and Human Services
Animal Rights and Environmental Protection
Arts and Literacy
Voting is easy:

Go to the CTK Heroes with a Heart Facebook Page
Click "LIKE" in the upper right hand corner of the picture of the Hero.
Below the picture, click the tab that best describes the category of the nonprofit organization for which the nominated volunteer is associated. A list of organizations and the first name and last initial of the nominated volunteer will appear below that.
To vote, simply click the "VOTE" box below the name of the Organization Name and Volunteer Name.
Share the opportunity to vote with your friends by clicking "Tell your friends to vote for a hero."
• Please note: only one vote per nonprofit category is allowed per Facebook account, so choose wisely!
$1,500 is also being offered through the Susan B. Winter Grant Award for an individual working to provide creative and innovative approaches to HIV/AIDS education or prevention. The winner will be selected by the family of Susan Winter and announced on April 15th.
Thank you and please vote!