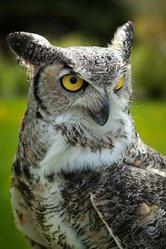 Our tours are led by some of the best naturalists, biologists and experts in this region. Small tour groups of ten or fewer make for a more personal experience," noted Susan Sawyer, U.S. Fish and Wildlife Service, Stillwater National Wildlife Refuge.
Pony Express Territory, Fallon, NV (PRWEB) April 10, 2012
"It's a great time to visit all things flying," said Susan Sawyer, U.S. Fish and Wildlife Service, Stillwater National Wildlife Refuge. The 15th annual nonprofit Spring Wings Bird Festival takes place May 18, 19, and 20 in Fallon, Nev. It will kick off with a premier showing of "America's Wildest Refuge – the Arctic". Festival highlights include a FREE Family Fun Day with live birds, crafts and nature demonstrations; build a bird nest or feeder; travel to Antarctica; learn the basics of birding; see how the native people of the marsh lived; meet a Lady Falconer and her trained birds of prey as she talks about the ancient art of Falconry.
The Spring Wings Bird Festival differs from other birding events because it is located in the heart of the acclaimed Lahontan Valley of Nevada. Unique to this desert land is its vast wetland and marsh habitat that welcomes over 280 species of migratory shorebirds and waterfowl. Because of the numbers and species found here, the Lahontan Valley is recognized nationally and internationally by the most respected birding organizations including Audubon, Bird Life, Western Hemispheric Shorebird Reserve Network, and the American Birding Association.
"This year's lineup is focused on what past attendees have said are their favorite and most worthwhile tours. Our tours are led by some of the best naturalists, biologists and experts in this region. Small tour groups of ten or fewer make for a more personal experience," noted Sawyer. A fulll list of tours and workshops can be viewed online.
Festival participants can choose from a variety of affordable educational nature and wetland tours and numerous free workshops. Workshops include topics like Raptor Rap-Up Close in which Nevada Department of Wildlife Biologist Jenni Jeffers explains how injured birds of prey are cared for and released into the wild. A popular tour for 2012 is the "Owl Prowl" Saturday afternoon where visitors explore daytime roosts of these nighttime hunters. Up to five owl species like the Great Horned, Barn, Short-eared, Long-eared, Western Screech and Burrowing may be seen on these expertly guided tours.
The Festival is set up for kids and families. "Spring Wings is a kick. It's a great way to get your family out birding and have a great time doing it," said Jim Woods, Spring Wings 2011 participant. Spring Wings is also on Facebook for those interested in following.
Attendees can start the weekend activities with the Friday night visual journey of discovery through the Arctic National Wildlife Refuge. This high definition 55 minute-long film was produced to celebrate the 50th anniversary of the Refuge. The film is being shown exclusively for the first time in Nevada at the Spring Wings event. Social hour begins at 5:30 p.m. with appetizers provided by the Friends of Stillwater. The film starts at 6 p.m.
Here's a Sneak Peak of the Spring Wings Festival:

Fri., May 18 – Movie premier & social 5:30 p.m. to 8 p.m., Churchill County Fairgrounds multipurpose building. Tickets at the door or springwings.org.
Sat., May 19 – Guided tours from 7 a.m. to 11 a.m. and 3 p.m. to 6 p.m.
Sat., May 19 – FREE Festival Fun Day 10 a.m. to 4 p.m., Churchill County Fairgrounds
Sun., May 20 – Guided tours 7 a.m. to 11 a.m.; FREE Raptor Release 11am.
Tours range in price from $5 - $25. Seating is limited, so plan to book early; contact 775.423.5128 or susan_sawyer(at)fws(dot)gov.
Stillwater National Wildlife Refuge(NWR) is the core of the Lahontan Valley wetlands (along with Carson Lake to the south) and provides outstanding birding opportunities scenically located at the foot of the Stillwater Mountains. Stillwater NWR attracts more than 250,000 swans, geese and ducks annually, including several thousand Tundra Swans and Canvasback ducks in the winter. Shorebird migration is also spectacular with numbers rivaling those at Carson Lake. Stillwater NWR has attracted its share of rare birds, including Brown Pelican, Surf and White-winged Scoter, Pomarine Jaeger and Stilt Sandpiper. And just this winter, the first-ever documented Gyrfalcon in Nevada was seen on the refuge.
Lodging accommodations online or call 866.432.5566. Fallon is one of six friendly communities along Nevada's Pony Express Trail Hwy 50.
ABOUT THE PONY EXPRESS TERRITORY
Nevada's Pony Express Territory sits on 17 million acres of wide open space with 150 years of rich history, rugged undisturbed nature and black night skies. The Territory is where the Pony Express riders once galloped along its main trail, now Highway 50, connecting the six adventurous towns of Dayton, Fallon, Fernley, Austin, Eureka and Ely.
1,840 miles of wilderness was crossed in the Nevada "Pony Express Territory". Twenty years ago Life Magazine designated this section of Nevada State Highway 50 – "America's Loneliest Road." For more information, follow us online, on Facebook or call 1-888-359-9449.