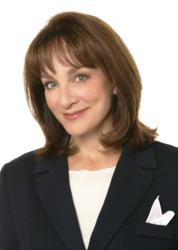 Uniondale, NY (PRWEB) April 05, 2012
Dr. Nancy Snyderman, chief medical editor of NBC News, is the keynote speaker at North Shore-LIJ Health System's fifth women's health conference entitled "Celebrating a New Era in Women's Health: Information/Innovation/Wellness," to be held on Wednesday, May 2, at the Long Island Marriott Hotel and Conference Center at 101 James Doolittle Blvd. in Uniondale, NY.
Dr. Snyderman appears regularly on NBC Nightly News with Brian Williams, the Today Show, Dateline NBC, Rock Center with Brian Williams and MSNBC. Her medical work has been widely published in peer review journals, and she has received numerous research grants. Her broadcasting ability has been recognized with an Emmy, a DuPont and a Gracie Award. She is a New York Times bestselling author, having written five books, Dr. Nancy Snyderman's Guide to Good Health for Women Over Forty, Girl in the Mirror: Mothers and Daughters in the Years of Adolescence, Necessary Journeys, Diet Myths that Keep Us Fat and Medical Myths That Can Kill You.
The one-day women's wellness conference, being held under the auspices of North Shore-LIJ's Katz Institute for Women's Health, features health system physicians and specialists who will discuss the top health concerns of women with the latest medical information on such topics as: women and heart disease, gender-specific knee replacement, alternatives to hysterectomy, preventing endometrial and cervical cancer, controversies in osteoporosis, hereditary cancer, migraines and complicated headaches, menopause, urinary incontinence and dropped bladder, breast health, diabetes and many other medical and health presentations specific to a women's needs.
"In addition to providing medical care to our patients, the North Shore-LIJ Health System views community education as a core part of our mission as the region's largest healthcare provider," said Michael J. Dowling, North Shore-LIJ's president and chief executive officer. "North Shore-LIJ again takes great pride in hosting such a valuable and informative conference on key women's healthcare issues."
This conference also gives North Shore-LIJ the opportunity to recognize medical achievements by some of the health system's outstanding women physicians, who will be honored at an awards presentation.
There is a $25 fee to attend this program with luncheon provided. Pre-registration via mail, fax or online is required. Register ON-LINE at: http://www.katzwomensconference.com or call 516-465-2500 for information.
About North Shore-LIJ Health System
The nation's second-largest, non-profit, secular healthcare system, North Shore-LIJ delivers world-class clinical care throughout the New York metropolitan area, pioneering research at The Feinstein Institute for Medical Research and a visionary approach to medical education, highlighted by the Hofstra North Shore-LIJ School of Medicine. North Shore-LIJ cares for people at every stage of life at 15 hospitals, long-term care facilities and more than 200 ambulatory care centers throughout the region. North Shore-LIJ's owned hospitals and long-term care facilities house about 5,467 beds, employ more than 10,000 nurses and have affiliations with more than 9,000 physicians. Its workforce of about 43,000 is the largest on Long Island and the ninth-largest in New York City. For more information, go to http://www.northshorelij.com.