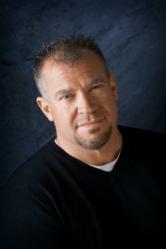 "One of the premiere on-air personalities nationwide" The Opportunist Magazine
San Diego, Ca (PRWEB) April 06, 2012
SOFA has planned a great event "Why Dollars Need to Make Sense", which is to take place on Wednesday, April 25, 2012 from 5:30-7:30pm at the Cooley, LLP Law Offices in UTC. This event has quite the agenda of speakers, ranging from local Mayoral Candidates who will be sharing their support,ideas and initiatives for financial education and literacy programs for the citizens of San Diego - this is not a debate. We will also have the Superintendent of San Diego Unified School District, the CEO and Founder of SOFA, Jim Chilton and just added to the list today is Bob "Sully" Sullivan as SOFA's Master of Ceremonies!
Bob "Sully" Sullivan – the creator and host of THE BIG BIZ SHOW and leader of "THE COALITION," was born and raised in San Diego, CA.
THE BIG BIZ SHOW, a nationally syndicated radio program that is simulcast on television weekdays via radio on CBS Radio Affiliates, Business Talk Radio Network and Armed Forces Radio network in 175 countries and all the ships at sea and simulcast on network television in over 34 million broadcast homes daily.
http://www.bigbizshow.com
He is also the host of "THE COALITION," the top-rated show in his timeslot weeknights on San Diego's biggest "stick" – "FM NEWS & TALK – 95.7/AM600 KOGO."
http://www.coalitionradio.net
Early in his career as an investment banking consultant, he was the driving force behind the success of several Investment Banking/Retail Support firms that specialize in providing advice and counsel for publicly traded companies. While experienced in fulfilling the needs of companies of all sizes, he particularly enjoyed working with smaller, growing public companies.
WHAT OTHERS ARE SAYING
"The Big Biz Show" named in the TOP TEN Financial Radio Talk Shows by TALKERS Magazine
"Business Talk with a bar room flair..." The Wall Street Journal
"One of the premiere on-air personalities nationwide" The Opportunist Magazine
"Why Dollars Need to Make Sense" will not only prove to be an entertaining, informative and fun event for members of the San Diego community, but it is also structured as a fundraiser for San Diego Unified School District. All donations, raffle ticket purchases and sponsorship monies will be gifted back to our schools to help propel our education systems. This is one event that should not be missed!
Contact SOFA today to find out how to be a part of this amazing event!
Sarah Carlson, Director of Marketing, SOFA 858-268-7091