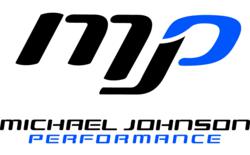 As a former professional athlete and a recognized marketing innovator, Robert Jenkins will be an asset to our company
McKinney, Texas (PRWEB) April 06, 2012
Today, Michael Johnson Performance (MJP), a world-class athletic training facility, announced the addition of Robert Jenkins to the corporate team. Jenkins will serve as the director of sales and marketing.
"As a former professional athlete and a recognized marketing innovator, Robert Jenkins will be an asset to our company," said MJP President and Founder Michael Johnson. "He has proven abilities to grow a client base, while maximizing customer retention and overall profitability. Just like MJP, he is results-oriented and always strives to surpass the goal."
As the director of sales and marketing, Jenkins will oversee the sales department, setting strategic performance goals and targeting new growth opportunities. With a team-based leadership approach, he will work to further the success of MJP.
Jenkins brings more than 12 years of experience in diverse business leadership. Prior to joining MJP, he served as the regional sales and marketing manager (DFW) for Dave & Buster's. He previously held positions as corporate sales and marketing manager and regional manager at the company's Wisconsin offices. Jenkins was a managing partner of Bayou, an internationally ranked, full-service restaurant and bar. And he also worked as the marketing and events manager for another food and entertainment-based venue, Cush Lounge. Additionally, Jenkins held roles as general manager, financial advisor and stock broker. He received his Bachelor of Science degree from Valparaiso University.
In addition to his professional excellence, Jenkins also achieved success as an athlete. He is a former professional baseball player, drafted by the Cincinnati Reds organization in 1998. Playing high school and college basketball, he received numerous awards and took his team to the NCAA Men's Basketball Tournament - Sweet 16. As the captain of his team, he led them to four Division 1 Conference Championships and was ranked 23 in the country by the Valpo End-of-Year Coaches Poll.
"At MJP, we believe that we can make every athlete stronger, faster, quicker and better. We provide the best training, designed by the best. We are confident that Jenkins will achieve that same level of excellence in his role as sales and marketing director," Johnson said. "He is a valuable addition to our team."
About MJP
Michael Johnson Performance (MJP) is a state-of-the-art training facility that provides group performance training for youth athletes, ages 9 to 18, to improve speed, agility, strength and stamina. The MJP training philosophy applies to all sports and abilities and results in improved performance on the field, court, track or ice. In addition, Michael Johnson Performance provides specialized programs for college and professional athletes locally and worldwide and serves as the official training partner of the Dallas Stars (NHL), Dallas Cowboys (NFL) and FC Dallas (MLS). For more information or to register for upcoming sessions, visit http://www.michaeljohnsonperformance.com