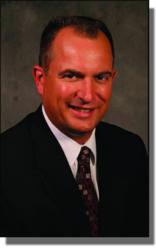 It was one of the most uncomplicated business transactions we have seen in years
Milwaukee, WI (PRWEB) April 12, 2012
The Milwaukee Office of Sunbelt Midwest is please to report the sale of a B2B distribution company after only ten weeks on the market. The Company had nearly 40 interested buyers, 13 serious buyers and a bona fide Offer to Purchase within the first few weeks on the market.
"This is rare," said Ed Krajcir, President of the Milwaukee Office of Sunbelt Midwest. The Company went on the market in early January, had an offer within the first week and sold by early March. Selling your business will take on average six to nine months. Connecting the right buyer for any business can be a long process. In this transaction all the pieces fell into place. We had a strategic buyer who was able to provide a solid down payment, Ken Demske, a top producing broker handling the deal and a bank willing to lend money. It was one of the most uncomplicated business transactions we have seen in years."
Since January 1st the Milwaukee Office of Sunbelt Midwest has added nearly 400 new prospects to their database. Distribution, manufacturing and retail businesses for sale seem to be the most prominent industries piquing buyers' interests.
Ken Demske is a senior broker with scores of successful mid-range business transactions completed and Multi-Million Dollar transactions closed in diverse industries such as manufacturing, service, distribution and retail. Many network contacts in Banking, Accounting, Consulting and Legal arenas to assist buyers and sellers in accomplishing their goals. Ken has worked in multiple sales capacities all the way up to International Sales Manager of a Fortune 200 company. Ken is annually recognized as a top producer for the Milwaukee office of Sunbelt Midwest.
About Sunbelt Midwest
Sunbelt Midwest is an elite division of Sunbelt, the largest organization of business brokers and M & A professionals in the world. With five offices in Minneapolis, Minnesota; Chicago, Illinois; and Milwaukee, Wisconsin, Sunbelt Midwest is a premier brokerage. The business brokers and M & A intermediaries of Sunbelt Midwest, consistently rank in the top performers of Sunbelt International. Sunbelt Midwest is trusted with coordinating all of the national franchisor relationships for Sunbelt. Because of this interaction, Sunbelt Midwest has a unique ability to market businesses throughout Sunbelt internationally. Sunbelt Midwest truly has a GLOBAL reach!