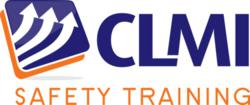 Customers are going to love it and I know we're going to love it because we're going to be making a lot of people happy and improving safety," - Rick Pollock
Minneapolis, Minnesota (PRWEB) April 10, 2012
CLMI Safety Training released a new, unprecedented safety training web software to further simplify the safety training process for employers. The new software, ResourceNOW®, is highly customizable for all users and can be used in a variety of different facets, meeting the needs of every employer. See ResourceNOW
ResourceNOW® combines 36 award winning Blueprints for Safety® titles, more than 40 streaming instructional videos, and over 3000 documents, power point presentations, handbooks, quizzes and administrative materials all at the employer's disposal. This combination of materials can be used for both classroom and computer based training sessions. ResourceNOW® extends the already successful content and tools from Blueprints for Safety® and gives employers control in accessing the specific content needed for their training purposes.
In addition to the countless materials available through ResourceNOW®, this easy-to-use software program is completely customizable for each individual company's safety training needs. The content can be altered or rearranged based on the company's training requirements and any additional training materials or videos can be uploaded when desired. This provides a unique opportunity to mix and match content and create a completely tailored safety instruction experience.
President and CEO, Rick Pollock is very excited about the launch of CLMI's new web software. The program has been in development stages for the last few years and Rick Pollock has enjoyed seeing the program become such a user-friendly device, all while maintaining CLMI's stellar record of safety instruction excellence. "Customers are going to love it and I know we're going to love it because we're going to be making a lot of people happy and improving safety," he said.
CLMI is a trusted, reliable training company and is recognized as one of the country's leading sources for innovative, high quality safety training videos and programs. CLMI aims to make Safety and OSHA training and compliance easy and stress free for all employers.
If you would like more information on the services offered at CLMI or would like to see a free demonstration, please contact a CLMI safety specialist at 1-800-533-2767 or sales(at)clmi-training(dot)com.
CLMI is a leader in online safety videos
Contact the author: Kasey Vesel E: kasey(at)rocket55(dot)com http://www.rocket55.com