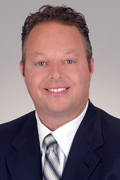 Now may be the best time to negotiate Microsoft agreements.
Southlake, TX (PRWEB) April 10, 2012
"As Microsoft's fiscal year-end approaches many companies are engaged in negotiating software license transactions and disputes. Negotiations often involve allegations of past compliance violations and navigating Microsoft's complicated and ever-changing licensing models. Now may be the best time to negotiate," says Robert J. Scott, who as Managing Partner of intellectual property and technology law firm Scott & Scott, LLP, represents large corporate clients in high-stakes software licensing transactions and disputes.
Scott & Scott, LLP is sponsoring a CLE webinar on April 25 at 11:00 a.m. in which Robert J. Scott, will share negotiation tips to help avoid pitfalls, including key provisions that should be included in settlement agreements and license agreements with Microsoft.
Attendees will learn:

The significance of Microsoft's fiscal year-end on June 30
The impact of SQL licensing change from processor to core
Understanding Microsoft EA, EAP, SPLA, and self-hosting rights under SA
Negotiating pre-audit agreements with Microsoft
How to challenge Microsoft's audit findings successfully
Responding to threats of escalation
Calculating the settlement value
Negotiating the release
Negotiating custom licensing terms
Understanding Microsoft's perspective
To register for this 1 hour CLE (Texas and California credit pending), Click here or go to: https://www2.gotomeeting.com/register/193319242.
About Robert J. Scott:
Robert represents mid-market and large enterprise companies in software license transactions and disputes with major software publishers such as Adobe, IBM, Microsoft, Oracle and SAP. He has defended over 225 software audit matters initiated by software piracy trade groups such as the BSA and SIIA. He is counsel to some of the world's largest corporations on information technology matters including intellectual property licensing, risk management, network security and data privacy, and outsourcing. Robert ensures that Scott & Scott, LLP continues its focus on cost-effective strategies that deliver positive client results.
About Scott & Scott, LLP:
Scott & Scott, LLP (http://www.scottandscottllp.com) is a boutique intellectual property and technology law firm with an emphasis on software disputes, technology transactions, IP protection, and federal court litigation. Our lawyers and technology professionals take a principled approach to each engagement, leveraging our experience to provide value. Our clients range from mature small businesses to publicly traded multi-national corporations who work proactively with us to creatively solve business and legal issues. We regularly work as part of a team of in-house and outside attorneys managing large-scale legal projects. We take the time to listen to a client's objectives and understand its business before developing a custom strategy and project plan designed to give the client visibility into the process and the potential outcomes.