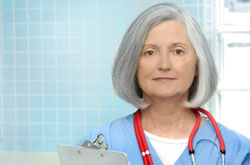 Having a former nurse on available provides a vital understanding and insight into this often sensitive matter.
Houston, TX (PRWEB) April 06, 2012
The trusted personal injury law firm, McDonaldWorley.com, has announced that Michelle R. Eddington, former nurse and experienced malpractice attorney has joined the team. Her experience as a transvaginal mesh attorney will provide a unique benefit to clients seeking legal help with this complex and sensitive vaginal mesh failure cases.
Clients seeking the help of a female transvaginal mesh lawyer are encouraged to visit the site and contact immediately for a confidential case review.
The mesh implants have been linked to severe bodily injuries as a result of the side effects of associated with the procedure, leading the FDA to issue an updated Public Health Notification on July 13, 2011 labeling mesh products as a 'continuing serious concern.
Visitors can browse the information briefs provided free onsite that relate to various legal case types accepted by the firm, though visitors are encouraged to contact the attorneys for a free evaluation.
The law firm provides representation for vaginal mesh lawsuits along with other medical malpractice, class action, and personal injury cases.
Women who have suffered side effects as a result of taking prescribed medications or surgical procedures are also encouraged to contact the firm immediately for a free case evaluation.
Contact:
Don Worley, Attorney
(713) 523-5500
http://www.mcdonaldworley.com