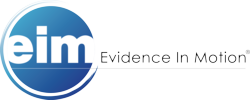 While there are many published studies demonstrating the negative impact of referral-for-profit, there haven't been any in recent years
Louisville, KY (PRWEB) April 07, 2012
Evidence In Motion today announced its financial support of the Foundation for Physical Therapy's independent investigative research study - Influence of Physical Therapy Referral Characteristics and Practices on Quality, Cost Effectiveness, and Utilization Patterns. The goal of the funding opportunity is to gain a better understanding of how physician self-referral arrangements impact access to evidence-based care, health care costs, and the future of the physical therapy profession. EIM is the only privately held company to award funds to the study.
The American Physical Therapy Association (APTA) has long opposed physician self-referral because of the inherent conflict of interest it presents and the captive referral system it creates. EIM, as well as several other businesses and organizations affiliated with the physical therapy industry, are in alliance with the APTA and recognize the need for an updated study. "While there are many published studies demonstrating the negative impact of referral-for-profit, there haven't been any in recent years," states EIM principle Dr. Robert Wainner PT, PhD. "EIM strongly supports the Foundation's efforts to examine this high priority issue and believes the Foundation is best suited to lead and manage this independent study."
Several businesses and organizations related to the physical therapy industry, including the Physical Therapy Business Alliance and the Private Practice Section of the APTA, joined EIM in awarding funds to support the Foundation's $350,000 research grant. The Foundation is currently collecting applications from health services research teams to conduct this important study. Interested parties are invited to visit the Foundation website for application requirements and detailed information.
About EIM:
EIM is an educational institution committed to creating and promoting a culture of evidence-based practice (EBP) within the physical therapy profession. EIM seeks to develop long-term relationships with its partners, create collaborations, and assist practitioners with the integration of a comprehensive EBP approach to care. Our mission is to elevate the physical therapy profession and the role of physical therapists in healthcare delivery. EIM offers Continuing Education, Certification Tracks, Residencies, a Fellowship Program, a Musculoskeletal Transition DPT, and an Executive Program in Private Practice Management with optional Transition DPT. For more information, please visit EvidenceInMotion.com.