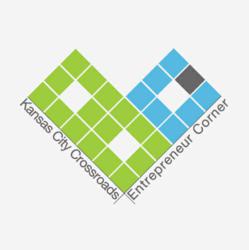 Kansas City, MO (PRWEB) April 06, 2012
On April 6, 2012, startup accelerator Think Big Partners will reopen Entrepreneur Corner, a networking get-together for local entrepreneurs that is hosted each month during the Kansas City Crossroads Art District's First Friday events.
First Fridays, which occurs on the first Friday of every month, is a free event that spotlights local art galleries, retailers and other participating art venues located in the Crossroads Art District from 7:00 until 9:00 PM. With ample parking and an abundance of indoor and outdoor entertainment, First Fridays has quickly become a Kansas City local favorite.
In anticipation for the initial Spring First Fridays, Think Big Partners is opening its rooftop garden to the public for Entrepreneur Corner. Entrepreneur Corner is a networking happy hour that brings together some of the best and brightest entrepreneurs and startups throughout the Kansas City area.
The April First Fridays will feature a new Kansas City inbound marketing company known as Inboun as well as the team from Think Big Partners. In addition, the bizperc parking lot (located at 18th and Baltimore) will house Life Equals, a multivitamin and supplement company, with an interactive photo booth for all First Fridays and Entrepreneur Corner attendees.
To learn more about Entrepreneur Corner, please visit Entrepreneur Corner on Facebook and become a member. To join Inboun and Think Big Partners for Entrepreneur Corner, join the teams of the rooftop garden of 1800 Baltimore in Kansas City, Missouri for refreshments and networking from 5:00 to 9:00 PM on April 6, 2012. To spotlight a company during the next Entrepreneur Corner, contact Think Big Partners at 816-842-5244.
About Think Big Partners
Think Big Partners is an early-stage startup accelerator and mentorship-based collaborative network located in Kansas City, Missouri. Think Big Partners has successfully launched or grown over 100 successful companies with its creation of coworking spaces, entrepreneurial conferences, essential services, startup resources and funding. To learn more about Think Big Partners, please visit http://www.thinkbigpartners.com.
###