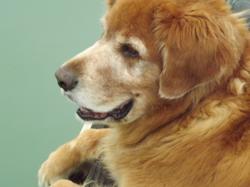 Every pet deserves a long and healthy life.
St. Petersburg Florida (PRWEB) April 05, 2012
Telemedicine provider MD 247 has heard it said that pets are a part of the family, and this information has been supported by a recent review explaining that 63% of households in the United States have a minimum of one pet. Almost 50% of pet owners consider the family dog and the family cat to be the best listener in the household, or the only one who ever really listens, and that really is a testament to the true makeup of an average family. Oddly, even though more than three-wuarters of all pet owners think about the family pet during the day, almost everyone neglects giving the four-legged friends some kind of healthcare protection. Instead of acting proactively, fingers are crossed and cash is forked out for the regular full price veterinary appointments and for the inevitable unforeseen expenses. MD247 has an answer for hard working families in need of a way to FINALLY provide their pet(s) the same kind of discounted healthcare options that are available to the human members of the household.
The discounted veterinary services program Pet Assure was created with pet lovers in mind, providing program participants discounts of up to 25% off of veterinary care. Participants also qualify to receive up to 35% off of veterinary supplies and services, and NO pet can be excluded from participation in the Pet Assure program. Pet Assure is a discount program, not an actual pet insurance program, meaning that additional program benefits like the Lost Pet Recovery Service can be put in place to make sure the family dog or cat is s-a-f-e.
MD247 encourages interested current program members, as well as people considering joining the MD247 program, to visit http://www.petassure.com to learn more about the program. Pets are a part of the family, they deserve the same kind of preventative healthcare that the human members of the household receive and families deserve the chance to be free of worry that pet ownership may drain finances. MD247 warns against programs attempting to claim the same level of legitimacy as Pet Assure, telling pet owners to always be wary of a ripoff or a scam.
MD247.COM (MD247; MD 247) is a Seminole Florida based telemedicine provider. The company provides discounted access to medical services, a twenty-four hour Talk to a Doctor hotline, a twenty-four hour Talk to a Nurse hotline and "peace of mind" interim travel insurance. MD247 employs a 100+ people in the St. Petersburg and Tampa Florida area, and has 50,000(+) MD247 program members. MD247 can be located online at http://www.md247.com. The company additionally participates in nationwide charitable endeavors for veterans of any branch of the United States armed forces.