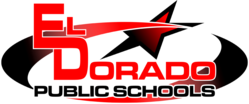 El Dorado, Kansas (PRWEB) April 09, 2012
Curriculum Director Julie Jensen sees technology as the great equalizer for students in El Dorado Public Schools, a district about 30 miles outside of Wichita, Kansas. For eight years running the district has purchased electronic copies of course materials for every student and only one set of printed classroom texts. This school year, teachers in the district have been combining that emphasis on technology with the best in literacy learning to prepare their students for a new wave of rigorous state academic standards, the Common Core State Standards.
When middle and high school students entered classrooms this fall, they were met with a new literacy program that included a complete "digital path", which El Dorado teachers reviewed and selected last spring.
The new program, Pearson's Prentice Hall Literature Common Core, provides individualized instruction digitally and meets each student at his or her learning level. When El Dorado's adolescent learners log in, the program measures their progress, diagnoses weaknesses through embedded assessment, tailors remediation, and generates a range of reports so teachers can make data-driven decisions quickly and easily.
"For me, it's been a really easy transition from our past to our future with Prentice Hall Literature. There's so much to utilize for our students' benefit, which is what our teachers wanted when they voted on a new literature program," said Jensen. "This was the perfect match for our district needs."
Jensen said that El Dorado faces some unique challenges as a small-town district looking to fully adhere to new Common Core academic standards, which will be tested at a state level in the 2014-2015 school year.
"It's always a challenge to bring along low-socioeconomic students, who make up 57 percent of our student population, because they are at risk of falling behind their peers. That's why one of our district-wide goals is to reduce gaps between the 'haves' and the 'have nots' with technology. And, we've seen it work. There's real value to implementing digital resources in our classrooms," said Jensen.
The new program includes mobile apps, online books – known as eText - interactive lessons, and the ability to personalize learning for each student based on learning style. Additionally, Jensen said students are benefiting from a digitally driven grammar and writing program called Writing Coach that prepares them for the state assessment that will eventually take place solely online.
"I'm pleased that our educators can confidently teach literacy with the support of a program that helps us meet our challenges and provides all students with the same opportunities to learn," said Jensen. "We want our students to be fully prepared for college, the work force and higher-level careers. We want them prepared for anything that comes their way."
"El Dorado is tackling the reading, writing, speaking and listening, and language skills outlined in the Common Core State Standards head on, achieving a seamless flow between previous educational standards and where they want their students to be. I congratulate the district's forward-thinking initiatives to prepare every student in the district with the opportunity to succeed," said Mike Evans, who heads up Pearson's literacy initiatives.
Learn more about El Dorado Public Schools at http://www.eldoradoschools.org/. For more information about Prentice Hall Literature, visit http://www.PHLiteratureCommonCore.com or http://www.facebook.com/#!/pages/Prentice-Hall-Literature/250600731701428.
About El Dorado Public Schools
Unified School District 490, El Dorado Public Schools, serves students and families throughout 128 square miles in the city of El Dorado and the surrounding rural area of Butler County with a comprehensive educational program including vocal music, band, orchestra, fine arts, physical education, art, foreign language, and technology. The district has been recognized for excellence in technology and takes pride in providing tools that support acquisition of 21st century skills.
About Pearson
Pearson, the world's leading learning company, has global reach and market-leading businesses in education, business information and consumer publishing (NYSE: PSO).
Media contacts:
El Dorado – Jackie Clark, jclark(at)eldoradoschools(dot)org, (316) 322-4800
Julie Jensen, jjensen(at)eldoradoschools(dot)org, (316) 322-4800
Pearson – Stacy Skelly, stacy.skelly(at)pearson(dot)com, (800) 745-8489