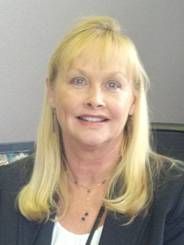 Sacramento, CA (PRWEB) April 05, 2012
The California Department of Veterans Affairs (CalVet) announces that Karen Escobar had been named as CalVet Assistant Deputy Secretary for Human Resources. Escobar has more than 25 years of State of California human resources experience, and is a demonstrated effective leader, having managed the full range of personnel management/labor relations in a variety of State departments.
Her experience includes serving as the Chief, Human Resources Branch, Department of Mental Health; Deputy Director, Administration, California Housing Finance Agency; Special Assistant to the Agency Information Officer, California Department of Corrections and Rehabilitation (CDCR); Manager of HR/Administrative Services, Enterprise Information Services, CDCR; and Chief, Human Resources Division, Prison Industry Authority.
For more information on CalVet, as well as Veterans benefits, employment, educational resources, services, Veterans Homes of California, CalVet Home Loans, Veterans license plates, and much more, please log on to the CalVet website at http://www.calvet.ca.gov.
Visit our Facebook page at http://www.Facebook.com/mycalvet and follow us on twitter/mycalvet.