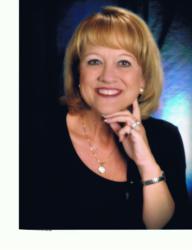 It is exciting to be back with my 'second family'!
Grapevine, Texas (PRWEB) April 10, 2012
21-year insurance industry veteran Diane Dunning recently joined USHEALTH Advisors as a Field Leader, with plans to represent the company's health insurance products in multiple states. The move reunites Ms. Dunning with many former colleagues including USHA's President and CEO, Troy McQuagge.
"I've known Diane for many years," stated McQuagge. "She is not only an accomplished sales professional; she is a dedicated and multi-faceted individual. We are honored that she selected USHEALTH Advisors to be her professional home."
Ms. Dunning's insurance career is highlighted by numerous high-profile honors and awards. As a sales representative for UGA, she was a "No. 1" Agent in her agency's Atlanta, GA office. She has been honored as a $1 Million Personal Producer and a $2 Million Personal Producer. As a sales leader, she was responsible for building a $10 million sales team and was the No. 1 District Leader in the agency's Atlanta office. She has achieved Council Award status as both a personal producer and a sales leader.
Following her illustrious career at UGA, Ms. Dunning joined HSA for America, where for three years; she achieved No. 1 agent status in the entire company. She has personally produced in excess of $5 million during the course of her career.
Commenting on her decision to join USHEALTH Advisors, Ms. Dunning said, "I once again have the opportunity to work with a group of people that I trust and respect. They offer a unique portfolio of products that is not only focused on the customer's needs, but allows the agent to build both income and wealth. It is exciting to be back with my 'second family'!"
"Diane is a remarkable person", said USHA's Sr. VP of Marketing, Bill Shelton. "I have personally witnessed her incredible success as both a personal producer and a sales leader. I believe USHA is a great fit for Diane, because we offer the kind of "agent-centric" environment that previously helped her achieve phenomenal levels of career success. I know the entire USHA home office staff is looking forward to working with Diane and our entire Field Force to write the next chapter of our company's success story."
About USHEALTH Advisors, L.L.C.
USHEALTH Advisors was founded in 2009 as Security Health Advisors, L.L.C. It is a wholly-owned national health insurance distribution arm of USHEALTH Group, Inc. The company sells individual health insurance plans and supplementary products underwritten by the Freedom Life Insurance Company of America and National Foundation Life Insurance Company, wholly-owned subsidiaries of USHEALTH Group, Inc. The company is focused on serving America's self-employed and individual insurance market through its captive Agent sales force.
About USHEALTH Group, Inc.
USHEALTH Group Inc. is an insurance holding company based in Ft. Worth, Texas focused on providing innovative health insurance coverage for self-employed individuals and small business owners. The goal of USHEALTH is to combine the talents of its employees and agents to market competitive and profitable insurance products, while providing superior customer service in every aspect of the company's operations.