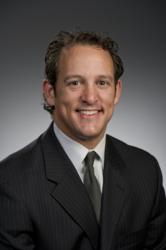 Dr. Greene averages over 30 articles a month on Ezines.com alone.
West Palm Beach, FL (PRWEB) April 08, 2012
David Greene, MD, CEO of the Florida Pain Network, has achieved top author status in the country's leading article directory, Ezines.com. Out of 2600 pain management authors, Dr. Greene has reached number one in the category with his 550 articles having been viewed over 30,000 times.
Ezines.com maintains over 400,000 contributing authors, with approximately 5% reaching their top Diamond level status. Dr Greene reached this status recently as well. According to the site, "The Diamond level represents the ideal EzineArticles Expert Author to us. It represents someone who only writes original works, presents them in an easy-to-read format, submits regularly and is a genuine expert in the topics he or she writes about."
In the pain management category alone, there are approximately 2600 authors with Dr. Greene now being ranked number one. These articles have been viewed over 30,000 times.
Said Dr. Greene, "My focus as the founder of the Florida Pain Network and my Arizona pain center has always been on quality education. Individuals who go to see the pain management doctors in Florida at our participating Florida pain clinics deserve the best information available regarding their pain management conditions. These articles provide that information in a concise format in language they can understand."
With over 30,000 views, the articles are providing a valuable resource for individuals suffering from such conditions as degenerative disc disease, scoliosis, herniated discs, whiplash, radiofrequency ablation, spinal cord stimulators, and chronic back pain.
His most viewed articles have been on the topics of epidural steroid injections, drug screening in pain management, and indications for lumbar discectomy surgery.
According to the Institute of Medicine report from last year, over one third of United States is dealing with a chronic pain problem.
"Studies have shown that at any one point in time, 1% of America is dealing with sciatica from a herniated disc. That's over 3 million people. So I write articles on things such as sciatica and herniated discs and how to deal with the pain, treatments available, and surgical indications for the problem. These articles are popular because they provide essential information on common pain management conditions with the most modern information on treatment options. It's one of my passions," said Greene.
Along with being an avid writer, Dr. Greene maintains a YouTube video channel for both the Florida Pain Network and his pain clinic in Arizona. These YouTube channels have garnered close to 45,000 views in less than two years, and often initiate prospective patient phone calls to the participating pain clinics in Florida Pain Network's directory.
The Florida Pain Network connects individuals in pain with pain relievers throughout Florida. This includes pain clinics, chiropractors, and physical therapy practices around the state. The site is geographically targeted. Viewers simply click on the type of provider desired, then input their zip code, and the results that are geographically closest appear.
Clinics interested in participating in the Florida Pain Network should contact sales(at)floridapainnetwork(dot)com or call (877) 877-8556. A limited amount of clinics are being accepted for each geographical location in the state.