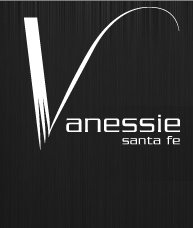 Santa Fe, NM (PRWEB) April 06, 2012
Beginning at 6 p.m on Wednesday, April 7, Vanessie Santa Fe, a SantaFe.com Business Directory 'Featured Business', serves up the music styling of Santa Fe vocalist Matthew Andrae. With Santa Fe as a home base, Andrae plays at various venues in and around town all the time. To date, the original song "Sweet Celine," penned and performed by Andrae, has been his most popular song, garnering more than 650,000 views on Youtube. Comparisons to music stalwarts Motown legend Stevie Wonder, the melodic Tracy Chapman and R&B artist Craig David are commonplace for Andrae due to his beautiful song writing and amazing octave range. "Born," Andrae's most recent offering, comes with international flavor due to the fact that it was produced not only in Santa Fe, N.M., but in such faraway places as France and Australia. The album was produced by a powerhouse group of 14 Grammy-winning music industry stalwarts including legendary music producer Helik Hadar, Steve Rodby from the Pat Metheny Group and drummer Stephane Huchard.
"The sweet sounding songs of Matthew Andrae make for a nice evening of music," says SantaFe.com Editor Todd Eric Lovato.
About Vanessie Santa Fe
Vanessie Santa Fe offers locals and visitors a piano bar that seats more than 150 guests for cocktail receptions, parties and nightly entertainment; a dining area that seats 100 guests for private parties, wedding receptions, rehearsal dinners, business dinners and regular dining; and a lodge with 20 rooms offering both traditional Santa Fe style and contemporary style rooms with first-class amenities and comfort. Vanessie Santa Fe is owned by native Oklahoma dentist and entrepreneur Ron Bulard and is located at 427 W. Water St., Santa Fe, New Mexico.
Contact Information:
Hideko Amasaki - General Manager
Vanessie Santa Fe
http://www.vanessiesantafe.com
(505) 982-9966 (Media Inquiries only, please)
About SantaFe.com
SantaFe.com provides Santa Fe locals and visitors alike the most current interactive platform for events, music, arts, business, dining and lifestyle. SantaFe.com is a division of Hutton Broadcasting, located at 2502 C. Camino Entrada, Santa Fe, NM 87507
Contact Information:
Scott Hutton
SantaFe.com / Hutton Broadcasting
http://www.santafe.com
(505) 471-1067 (Media inquiries only, please)
7:00p No Cover