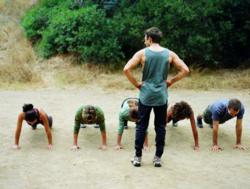 Residential treatment centers have certified therapists that work with teens to find a way to make lasting changes
Saint George, UT (PRWEB) April 06, 2012
Troubled Teen Programs
There are various programs that exist for troubled teens. If one is considering putting a troubled teen through one of these programs it is important to research them thoroughly. Do not be afraid to call and ask questions. The more information that is researched, the better choice is made for the child and family.
Here is a general breakdown of common programs that help troubled teens.
Residential Treatment Centers
Residential treatment centers are for teens that need long term help. These facilities have certified therapists that work with teens individually, as well as in groups, to search for the underlying cause of the problem and find a way to make lasting changes. Since troubled teens can stay at residential treatment centers from anywhere between a couple of months to two years, a full academic program is provided so students can continue their education. The facilities can cost around $4,000 to $12,000 a month. Some health insurances will pay for therapy.
Boarding Schools
Boarding schools are not usually recommended for troubled teens since their purpose is primarily focused on academics. There are specialty boarding schools that focus on kids who are experiencing behavioral and emotional problems. These schools do not always offer or require therapy and are not a suitable troubled teen program for kids who have severe behavioral, emotional, and drug and alcohol problems. Costs can range from $2,000 to $6,000 a month.
Military Schools
Military schools are good for troubled teens that have minor behavioral issues and need just a little more structure in their lives. There is a low tolerance for extreme behavioral and emotional problems and there is usually no therapy issued at these schools. Costs usually range from $3,000 to $5,000 a month.
Wilderness Adventure Programs
Wilderness adventure programs remove troubled teens into nature where they can get away from the negative influences that surround them in their everyday lives. This troubled teen program usually has therapists working with the kids throughout their stay which can range from 30 to 60 days. Wilderness programs are great for teens that need to build self-esteem and learn responsibility and independence. Kids that need more long term treatment and constant follow-up may not benefit as much from this program. Wilderness adventure programs can range in costs from $250 to $500 a day.
There are several troubled teen programs out there that can offer help for teens that are struggling at home. Proper research and investigation will help determine which program is right for each individual child.