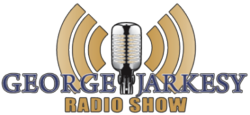 "In China, they're advising their individual citizens to buy gold. You don't hear the US government saying that too much because, of course, they want to remain in the fiat currency."
Houston, TX (PRWEB) April 06, 2012
The George Jarkesy Show welcomed Matt Ferris of the United States Gold Bureau on March 29th, 2012 after the National Eagles and Angels luncheon held in Houston. Mr. Ferris discussed in depth the process of buying gold, whether through holding a gold bar or a gold coin, or even setting up an IRA to hold precious metals. Mr. Ferris also discussed gold purchases by two foreign governments, China and India. Ferris also reiterated Mr. Jarkesy's assertion that holding gold is good for every portfolio stating,"Ten or fifteen percent in metals is never a bad place to be."
Regarding China, Ferris stated, "In China, they're advising their individual citizens to buy gold. You don't hear the US government saying that too much because, of course, they want to remain in the fiat currency." Mr. Ferris also discussed the role of platinum and that the commercial applications for platinum which give it intrinsic value. You can hear the entire episode relating to gold and other metals here.
You can find out more about The George Jarkesy Show by visiting http://www.georgejarkesy.com. On the site you can Listen Live from 4-5 PM EST Monday through Friday, listen to past shows, download shows on Apple iTunes, learn about upcoming events and guests, and help the individual investor stay up to date on the need to know news. Recent guests on the show have included experts on economics and finance such as Dr. Tomas Sowell, Tobin Smith and John Mauldin.
About Jarkesy & Company
George Jarkesy is a money manager and professional investor, respected financial and corporate advisor, and radio host of the nationally syndicated 'The George Jarkesy Show'. He is a frequent market commentator and guest on FOX Business News, FOX & Friends, and CNBC. George started his career in the financial services industry with a New York Stock Exchange member. George also serves on the Finance Committee of the Republican National Committee and is an active member of the National Investment Banking Association, The Jarkesy Foundation, and Chairman of The National Eagles and Angels Association.