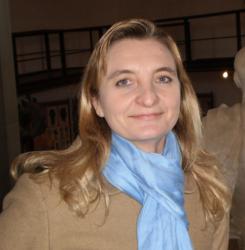 Charon ferried souls across the river Styx and sibyls uttered their trance-induced predictions. Virgil also used this region to spin his web of myth and history.
Naples, Italy (PRWEB) April 07, 2012
Naples, Italy is one of the oldest cites in the Western World. Despite the negative press about Mafia related crimes and trash problems, Naples remains a vibrant and beautiful city. In her new book, The Espresso Break: Tours and Nooks of Naples, Italy and Beyond (ISBN Number 978-0-9835099-2-9), Zaragoza takes her three years of travel throughout the Campania Region and creates a travel guide that includes a trek up Mt. Vesuvius as well as a self-guided tour of both Pompeii and Herculaneum.
This guide is written not only for the traveler, states Zaragoza, but for the more than 12,000 military personnel and English-speaking expats living there. According to Zaragoza "it can be hard to manage through the crush of traffic, the Neapolitan dialect, and the streets that accommodate two thousand year old ruins rather than cars." As a freelance travel writer, a mother of three children, and a Navy wife, she wanted to provide myth and lore along with pragmatic information to make any stay in Naples turn from frustration to wonder.
"For expats and the large number of military personnel living here, nine tours and thirty nooks can be enjoyed on the weekends, so that you can see the city again and again, each time in a new light." For tourists, Zaragoza recommends selecting one tour and a few nooks in the city, allowing for ample time to find the sights.
The Espresso Break re-creates the Neapolitan cultural feel of the city (old is better) using both tours and nooks to go deeper into the ancient Roman ruins, wandering through the mazes of medieval Naples, and rising to the modern day twists of Neapolitan espresso.
A quick reference of ten overlooked sights for Naples and all of Italy provide ideas on unusual travel. Insider tips include the top places to stay, eat, pray, and shop. An entire chapter called "Travel Tips and News Headlines" touches upon sensitive topics such as trash and racism. In addition, recipes and food history pepper the book along with interviews of the locals.
About the Author:
Barbara Zaragoza is a travel writer, blogger, wife and mother of three children. She has a Master's degree from Harvard University in European history and enjoys off-beat adventures that tie local history and cuisine together with travel. She has learned around seven languages (piu o meno) and has traveled through 21 countries in Europe, 36 States of America, and five continents. While living in Naples, she wrote for many print and on-line magazines and newspapers.