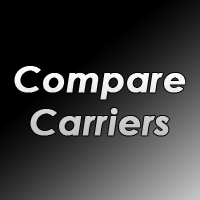 All it takes is one injury, one car crash, one persistent condition or illness that just won't go away to put your bodily and financial security in severe jeopardy
San Diego, CA (PRWEB) April 19, 2012
The California Department of Health Care Services has selected Health Net, Inc. (NYSE:HNT) to participate in its proposed dual eligibles demonstration pilot for both Los Angeles County and San Diego County. The state of California is pursuing new approaches to service the "dual eligibles" population – beneficiaries that are eligible for both Medicare and Medicaid.
Following a period for stakeholder input, California will submit this proposal to the Centers for Medicare & Medicaid Services for approval. Compare Health Insurance, a local health insurance brokerage, looks forward to the results of the pilot program. John Weiss, owner of Compare Health Insurance says, "Helping all seniors afford Medicare insurance and Part B premiums is a worthy pursuit that will only benefit our state".
Compare Health Insurance has been providing Californians with expert health insurance advice for over 20 years. The San Diego health insurance agency offers its customers direct access to the state's top insurance providers, as well as competitive health insurance quotes for individual, small group and large group coverage.
The company serves San Diego and San Diego County and is proud to assist San Diegans in finding the best insurance coverage for their needs and budget. Whether an individual needs long term or short term coverage or can no longer afford COBRA or HIPAA coverage, Compare Health Insurance can help. Visit http://www.CompareCarriers.net to get a quote right away, or call (888) 504-6171 for personal guidance.
Compare Health Insurance doesn't require any personal information to get started and will not contact website visitors unless specifically requested.