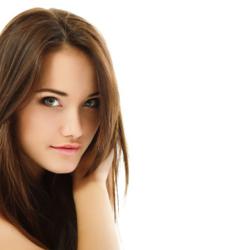 An impenetrable alliance
London, UK (PRWEB UK) 7 April 2012
Two companies with outstanding experience within the modelling industry, come together to provide bullet proof armour for models everywhere. La Mode London provides first-hand advice in how to become a model, as well as offering a model a photo shoot and portfolio. UK Model Agencies provide honest and forthright advice on how to become a model, up to date modelling news and helpful caution. It's a formidable and very appreciative partnership which hopes to help aspiring models get into the modelling industry, the safe way.
'It's a new dawn for modelling advice,' says La Mode's Press Officer. The leading modelling advice specialists are proud of their new partners.
'The modelling industry is still a world fraught with danger for inexperienced models,' says http://www.lamodelondon.com. This is why La Mode, the company at the very heart of the modelling London, has teamed up with UK Model agencies, the UK's largest model agency directory. 'We really wanted to offer safe passage for all model journeys. We've seen a lot of inexperienced models fall foul of model scams over the years and we wanted very much to do something about it.' La Mode continue, 'We've formed an impenetrable alliance with one sole aim in mind - to make breaking into the modelling industry a much safer experience for models than it used to be'.
La Mode London is at the cutting edge of high fashion. In the midst of the hustle and bustle of the UK's Capital, they provide a photo 'Shoot Day' for any potential model. With the help of expert stylists, a model can have a ball, posing and preening to create an individual a modelling portfolio, but that's not all La Mode are all about.
'We loved the idea that La Mode don't just shoo their models out of the door, expecting them to find their own way in the modelling world ' said Stevie Lake, marketing manager for UK Model Agencies. 'We did extensive research before deciding upon La Mode to partner with. Like us, they feel there isn't a lot of help or advice out there for new models and between our two companies, we can offer a before and after care service for them, two sources of information as well as someone at the end of a phone if they need help'
La Mode gives a free full consultation for every model, with advice tailored for their individual look. They pride themselves in passing on all their tips and practical model advice on how to find work and break the industry.
'UK Model Agencies provide extra answers to ours,' said La Mode. 'With our team of experts on hand to answer any questions a model may have on the day, if they forget to ask anything, they know that they can use UK Model Agencies to find out all the advice, tips and tricks they may not have thought to ask us here at La Mode.'
With the two companies constantly updating and sourcing the latest modelling news, advice for new models is simply an e-mail or phone call away. Both companies offer ongoing help and useful sources of information with everything that there is to know about the modelling industry - the pitfalls and the dangers, but also the fun and enjoyment modelling can be as a profession.