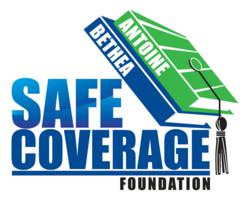 This tour is truly about inspiring these students to dream bigger, because there is no limit to what you can accomplish if you work hard.
Newport News, VA (PRWEB) April 06, 2012
Elite NFL safety, Antoine Bethea will give Newport News Public School students the opportunity to experience college life for a day. The 2nd Annual Antoine Bethea Safe Coverage Foundation Free College Tour will visit the campuses of the prestigious Georgetown and Howard Universities.
The Newport News native started the tour in 2010 with his former high school counselor, Eric Hairston at his alma mater, Denbigh High School for a group of 20 students. The success of that initial tour is apparent as this year's participation has more than doubled, and the overwhelming response from students at schools throughout NNPS system.
The proud Howard alum consistently champions education and accessibility through his Safe Coverage Foundation. He started his foundation to encourage youth to strive for their dreams and broaden their horizons. The college tour is the cornerstone of SCF and truly embodies Antoine's mission.
"My parents instilled an understanding of the importance of education in me," says Bethea. "My time at Howard further solidified that and was really the spark that motivated me to start the tour. I'm grateful that I'm in a position where I can put actions behind my words. This tour is truly about inspiring these students to dream bigger, because there is no limit to what you can accomplish if you work hard."
The tour, which is sponsored in part by Williamsburg-based, Oleta Coach Lines will begin at Georgetown University's undergraduate campus. From there the group will go to Howard University for a tour and lunch in the campus dining hall. The trip will conclude with a visit to some of the Capital's great monuments and dinner in Fredericksburg, VA, before returning to Newport News.
The college tour kicks off the busy season for Bethea's Safe Coverage Foundation. Upcoming events include free football camps in Newport News, Washington, D.C. and Indianapolis throughout the summer. SCF is also gearing up for its official East Coast launch with a fundraising mixer in D.C. to support its scholarship program.
About Antoine Bethea: Bethea is a two-time pro-bowler and has made two trips to the Super Bowl. He has developed a reputation as one of the top tacklers in the NFL and was selected to the 2010 USA Football/NFLPA All-Fundamentals Team.
About Safe Coverage Foundation: The Antoine Bethea Safe Coverage Foundation is committed to providing access and resources for students to achieve their dreams of a higher education. The Safe Coverage Foundation believes that by providing exposure to opportunities, enrichment experiences and the tools needed to succeed, SCF can change communities, one student at a time.