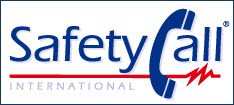 We need to determine how industry and regulators can work together to improve the surveillance and reporting process.
Bloomington, MN (PRWEB) April 06, 2012
Inherent differences between the way drugs and dietary supplements are marketed and used by consumers gives rise to distinct difference in the way they are monitored in the marketplace for quality and safety.
In the case of drugs, safety surveillance is carried out at multiple levels. Drug manufacturers receive information from a variety of sources which typically includes published medical literature, ongoing clinical trials, multi-center studies and communications from those professionals that prescribe and otherwise monitor the safe and effective use of drugs in their patients.
If safety or quality issues surface there are multiple channels for them to be discovered, disclosed and managed. For dietary supplements most of those channels for the manufacturer to monitor the safe use of products simply do not exist. In fact, the primary mechanism for hearing about a safety issues is spontaneously reported adverse event reports that are received directly from the consumer.
This gives rise to significant challenges for the manufacturer that must collect and report SAER's involving dietary supplement to the FDA as well as for those that depend on that data to determine the safety of supplement ingredients and multi-ingredient finished products. Most importantly, do these spontaneously reported allegations of adverse effects signal an emerging safety threat, or are they simply coincidental but concomitant medical issues that surface while someone might be using an otherwise safe supplement.
As part of the 11th Annual Oxford International Conference on the Science of Botanicals, Rick Kingston, President, Regulatory and Scientific Affairs and co-founder of SafetyCall International, along with Daniel Fabricant, director of Division of Dietary Supplement Programs, FDA, and Mary L. Hardy, UCLA, and other representatives of both industry and academia will discuss issues related to natural product quality and safety.
The Oxford Conference is scheduled for April 16-19, 2012, at the National Center for Natural Products Research, School of Pharmacy, and University of Mississippi in Oxford, Mississippi.
Risk Assessment of Dietary Supplements will serve as a forum for individuals from manufacturing, regulatory, academia and medicine, including physicians, pharmacists, natural product scientists and other stakeholders to promote discussion about what can be done to enhance supplement quality as well as compliance with existing FDA adverse event reporting requirements and how" best practice" dietary companies can be recognized for their post-market surveillance and safety efforts.
"It's unclear how many companies are in full compliance with their reporting obligations regarding adverse events," said Kingston. Regulators have also raised concerns that given the low numbers of reporting companies and reported events in the face of regulatory audits finding problem products, there is likely underreporting and documenting of safety issues. "We need to determine how industry and regulators can work together to improve the surveillance and reporting process. Best practice companies should be recognized by regulators and academics for their best practice processes so that all stakeholders will know what to look for in a given company's quality program."
Although best practice processes are fairly straightforward, there are a variety of challenges that a manufacturer must overcome when setting up a surveillance effort" said Kingston. "They must establish an AE database, a data collection tool, assign properly trained staff to receive and respond to events and SOP's to manage the process. A variety of possibilities for the cause of reported problems must be considered. These products may contain multiple ingredients, and there is no national compendium or list of those ingredients to standardize the coding of AE's. For those commonly used ingredients the manufacturer also inherits a certain amount of risk simply because others are manufacturing and/or selling the same ingredient for use in their product. And, if that ingredient causes an issue in a competitor's product the manufacturer needs to determine if it somehow impacts their product as well."
The insurance industry is also re-examining how they assess the risk of insuring companies that market dietary supplements. Previously, insurers looked at a company's past history of SAER's submitted to the FDA as an indication of how safe the company's line of products might be.
Unfortunately past performance may not be a good predictor of future safety issues. Given that a quality control issue could affect any product at any time, "Insurers will be looking for 'good risks' when deciding which dietary supplement manufacturers to cover," stated Kingston. "Companies with good adverse event monitoring systems in place will be more likely to secure coverage at reasonable rates than those with an inadequate system or no system at all."
In addition to his participation in the Oxford Conference, Kingston will present a webinar on how to be a "Best Practice" company when it comes to post-market surveillance and regulatory reporting of Dietary Supplement or OTC Drug adverse events.
More information about the webinar, scheduled for May 15, 2012, can be found on the SafetyCall website.
About SafetyCall International
SafetyCall International is the recognized leader in Adverse Event Management and Post-Market Surveillance services to industry. Over 40% of SafetyCall's clients are in the Dietary Supplement Industry. The SafetyCall 24/7 call center is available to client's consumers 365 days a year. SafetyCall International's consulting group assists dietary supplement clients with regulatory compliance, product risk assessment and management, risk communication, safety evaluation of ingredients, and adverse event data analysis.
For more information, please contact Kathy Wahlers, Director of Sales and Marketing, kwahlers(at)safetycall(dot)com, 952-852-9503.