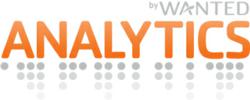 New York, NY (PRWEB) April 10, 2012
Over the past 90 days, more than 6,000 job ads were posted online for Mobile Marketers in the United States, according to WANTED Analytics™ (http://www.wantedanalytics.com), the leading source of real-time business intelligence for the talent marketplace. With the growth in SMS and MMS, mobile app and game downloads, and mobile internet usage growing, businesses are increasingly looking for ways to connect with consumers through marketing and promotional efforts. Hiring demand for marketing professional with mobile skill sets has grown drastically over the past years, seeing a 26% year-over-year growth from the same 90-day time period in 2011, 134% compared to 2010, and more than 400% versus 2009.
The most demanded mobile marketing skills required by employers are:
1. Microsoft PowerPoint
2. Search Engine Optimization (SEO)
3. Customer relationship management (CRM)
4. Microsoft Office
5. Search engine marketing (SEM)
6. Android OS
7. Web Analytics
8. Google Analytics
9. Software as a Service (SaaS)
10. Adobe Photoshop
Marketers with mobile skills are most frequently advertised for jobs located in the New York metropolitan area. Over the past 90 days, more than 1,000 marketing job ads in New York included mobile skill requirements and grew more than average, up 31% versus the same time period in 2011. Other metro areas with high demand for cloud skills were San Francisco, San Jose, Seattle, and Los Angeles. While employers in New York placed the highest number of job ads for this talent pool, the highest year-over-year growth areas of the above five cities was Los Angeles where hiring demand in the past 90 increased 48% compared to 2011.
Hiring demand for mobile marketers is not expected to slow and companies sourcing for this talent are likely to find that job openings are difficult-to-fill. According to the Hiring Scale™, Recruiters in San Francisco are experiencing some of the most challenging conditions when recruiting candidates with these skills since hiring demand outpaces the local talent pool of qualified candidates. Employers here are likely to compete heavily to attract potential candidates and experience a longer time-to-fill than other areas across the United States. In fact, Recruiters in this area keep job ads online for an average of 6 weeks. The Hiring Scale also shows that the best markets for recruiting these skills are Davenport (Iowa), Memphis (Tennessee), and Sacramento (California). Lower hiring demand in these areas, coupled with larger talent supply, means that Recruiters are likely to fill job openings in as few as 5 weeks.
The Hiring Scale measures conditions in local job markets by comparing hiring demand and labor supply. The Hiring Scale is part of the WANTED Analytics platform that offers business intelligence for the talent marketplace.
To see additional charts and detail, please visit http://www.wantedanalytics.com/insight.
The Hiring Scale is available at http://www.hiringscale.com.
About WANTED Analytics™
WANTED Analytics™ helps recruiting organizations make better decisions faster with real-time business intelligence on jobs, employers, and talent. Analytics brings together, for the first time, years of hiring demand and talent supply data to create a true talent intelligence platform for hard-to-fill positions.
Clients in the staffing, HR, RPO, media, and government sectors use WANTED Analytics™ to find sales leads, analyze employment trends, gather competitive intelligence, forecast economic conditions, and source hard-to-fill positions.
About WANTED Technologies Corporation
WANTED Technologies (TSX-V:WAN) provides real-time business intelligence for the talent marketplace. Founded in 1999, the company's headquarters are in Quebec City, Canada, and it maintains a US-based subsidiary with primary offices in New York City. WANTED began collecting detailed Hiring Demand data in June 2005, and currently maintains a database of more than 600 million unique job listings. For more information or to sample WANTED's services, visit http://www.wantedanalytics.com.
WANTED is also the exclusive data provider for The Conference Board Help Wanted OnLine Data Series®, the monthly economic indicator of Hiring Demand in the United States.
The TSX Venture Exchange does not accept responsibility for the adequacy or accuracy of this release. Any statement that appears prospective shall not be interpreted as such.
###