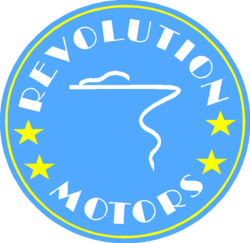 Revolution Motors is the epitome of customer service and satisfaction.
Austin, TX (PRWEB) April 09, 2012
Finding a great Austin mechanic can be a trying experience, especially for European car drivers and their high-performance vehicles. German and Swedish cars are finely-tuned for performance and handling and Revolution Motors has the experience, knowledge and equipment needed to meet the exacting standards of European auto repair. Because of this, Revolution Motors has earned a reputation for competitive prices, excellent service and professionalism. In addition, the Austin auto repair center is offering new customers a 10% discount on the first visit as its way of saying thank you for trying its services.
For over 30 years, Revolution Motors has serviced Austin's Audi, BMW, MINI, Mercedes, Saab, Volvo and VW owners and their European autos. Revolution Motors is a family-owned and operated, independent repair shop located just minutes from UT and downtown Austin. Many UT students and faculty find Revolution Motors a convenient choice for auto repair and maintenance due to its complimentary shuttle service to UT and surrounding areas. Texas state employees also find the shop a convenient choice because it's nestled in-between various state buildings in Central Austin, making it a short walk to work.
Revolution Motors' office manager, Kat Davis, comments, "A new customer discount should not be the deciding factor on where one chooses to have his or her car serviced; but, it certainly is a nice bonus!" If interested in trying Revolution Motors, please call Kat or Bono at (512) 453-5050.
http://www.RevolutionMotors.com
service(at)revolutionmotors(dot)com
809 Capitol Court
Austin, TX 78756