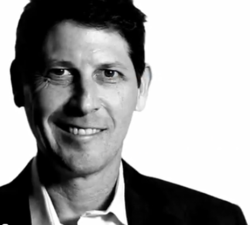 Drive, honesty, loyalty, analytical/strategic thinking, and leading by example. These are called upon every day.
Baltimore, MD (PRWEB) April 09, 2012
On March 22, 2012, R2integrated CTO, Chris Chodnicki was recognized by SmartCEO Magazine as a 2012 SmartCXO Award honoree in the category of CIO/CTO.
In 2011, winners led companies that generated more than $9 Billion in collective revenues, and continue to power the region's economy and workforce. The honorees, CFOs, COOs, CIOs, CTOs and executive management teams, were recognized for their creative management vision, leadership philosophies, innovative strategizing, and work ethic.
According to Chodnicki, technology has always been a key element to success at r2i, and he believes it is critical to understand key frameworks and how they can best be leveraged to provide effective results. His client philosophy is rooted in the development of solutions where form meets function. "The ability to create branded websites, mobile apps and other digital assets," he explains "that are visually compelling and also have the science in the underlying technology to make them work in a highly advanced manner, not only benefits organizations in branding and lead generation, it also assists in the process of critical business decision-making."
In an interview for SmartCXO, Chodnicki shared the characteristics that help make him an effective leader. "Drive, honesty, loyalty, analytical/strategic thinking, and leading by example," he says. "These are called upon every day. In addition, facing projects and business challenges with energy and an honest approach has always been my tactic."
Chodnicki is a dynamic and multi-faceted leader, with over 20 years in business and technology, and substantial expertise in Open Source CMS and mobile technologies. He has successfully developed, managed, and integrated leading technology products and initiatives for a wide variety of clients around the country including Texas Instruments, Sharp Electronics, Time Warner Cable, Forbes.com, University of California, Medifast, National Endowment Foundation for Education and Marsh.