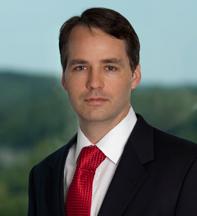 "The verdict makes it clear that Maryland citizens will not tolerate the killing and maiming of innocent family pets by those in positions of power."
Frederick, MD (PRWEB) April 10, 2012
In a case that has received national attention, on April 2, 2012, a Frederick County, Maryland jury returned a $620,000 verdict against two Frederick County Sheriff's Deputies for violating the constitutional rights of a Frederick County family. See Roger Jenkins, et al. v. Timothy Brooks, et al. Case No. 10-C-10-003778.
The jury found that one of the deputies unlawfully shot the family dog, Brandi, and that both deputies illegally entered their home during a January 9, 2010 attempt to serve a body attachment on the couple's son who no longer lived at the residence. The incident was caught on video.
Deputy Timothy Brooks, a former candidate for the Frederick County Republican Central Committee, was found to have unconstitutionally shot and grievously wounded the family's chocolate Labrador Retriever as it bounded out to meet him. Brooks went immediately to his gun despite the fact that the dog had stopped barking and never got within three feet of him. In shooting the dog, he also fired his weapon toward the family's home, which was occupied at the time. The dog now needs life-long medical care and faces amputation of its leg.
Deputy Nathan Rector, together with Deputy Brooks, was found to have unconstitutionally and illegally entered the home of the dog's owners after they left to rush Brandi to the veterinarian's office.
Even as the trial unfolded, Frederick County Sheriff's deputies shot another innocent dog during a similar warrant service on March 28th. Sadly, the second dog's leg was immediately amputated. This incident is currently being investigated by the plaintiff's lawyers in the first shooting.
The case was tried for the victims by Cary J. Hansel of Joseph, Greenwald & Laake in Greenbelt, Maryland and Rebekah D. Lusk of the Thienel Law Firm in Frederick, Maryland.
Mr. Hansel had this to say about verdict, "The verdict makes it clear that Maryland citizens will not tolerate the killing and maiming of innocent family pets by those in positions of power. The jury valiantly defended our constitutional rights to be secure from this violence on our property and to be safe in our own homes. This is a victory for the constitution and for all Maryland citizens."
Ms. Lusk added that, "From now on, police officers are on notice that they should think twice before using deadly force against a family pet."
Joseph, Greenwald & Laake (JGL) has been providing legal counsel to clients in Maryland and Washington, DC for more than forty years. The firm has more than 35 attorneys, primarily practicing in the areas of medical malpractice, family law, bankruptcy, business law, labor and employment law, estate planning, real estate, educational law, civil litigation, criminal defense, workers' compensation and personal injury. JGL has received recognition as a Tier 1 law firm in 2011-2012 edition of the U.S. News and World Report Best Lawyers – "Best Law Firms". The firm has offices in Greenbelt and Rockville, Maryland. For more information, visit http://www.jgllaw.com.