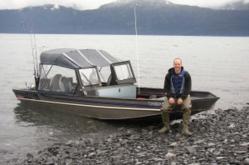 Dock boxes can make summer living a breeze
Deer Park, NY (PRWEB) April 12, 2012
Get ready for the summer with tips and step-by-step instructions for fishing, boating or easy deck upkeep and organization with the free prep guide from DeckandDockBoxes.com.
"Summer's never long enough so people want to spend their time having fun, not working outside," said Steve Barron, president of Deck and Dock Boxes. "Our free guide provides lots of ideas to minimize your work and prep time so you can maximize your play time."
Whether it's getting ready for summer or winterizing your boat, our Summer Seasonal Guide will help you handle all aspects of the deck and dock season. From storing fishing gear to organizing boat equipment and lawn supplies, there's an efficient way to do it.
Our customers have found incredibly creative ways to use our deck and dock boxes. This Summer Seasonal Guide brings the best of the best ideas to make summer easier. Whether it's turning a box into a mobile fish cleaning station or a weather-tight first aid kit for camping and hunting, there's a perfect use for your lifestyle. Photographers and skiers have also found deck and dock boxes invaluable.
Deck owners use our boxes to store everything from cushions to barbeque equipment and pool toys. That way, their outdoor living area stays neat without a lot of fussing. Gardeners love them, too, especially if they don't have a shed or a garage.
Even people who don't go fishing or boating and don't have a deck can find useful storage ideas. Deck and dock boxes – especially the models with locks – can protect your children and pets from toxic chemicals like antifreeze, coolant, pool chemicals, oil, solvents, etc. while keeping them both handy and protected from the elements.
Want to get into shape? Outdoor exercise equipment can stay pristine and neat without having to lug everything in and out. The commercial uses for caterers, outdoor entertainment, etc. are many.
"No matter how you spend your summer, there's a useful tip in this Summer Seasonal Guide that you can use," said Barron.
Whether your warm weather recreation is spent on land, lake or sea, use Deck and Dock Boxes Summer Seasonal Guide to make the most of your play time and minimize your work time. Download your free copy of the Summer Seasonal Guide PDF from DeckandDockBoxes.com today!
DeckandDockBoxes.com has products for virtually every deck, dock and boating use to protect and organize all types of outdoor gear. DeckandDockBoxes.com is a subsidiary of Barron Designs Inc., a family-owned business operating since 1972. For more information, visit DeckandDockBoxes.com.