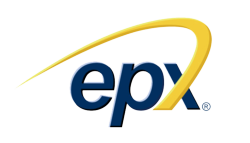 I recognized that EPX has a significantly enhanced processing solution that offers merchants more capabilities and lowers the total cost of payment processing.
Wilmington, DE (PRWEB) April 10, 2012
Electronic Payment Exchange (EPX), a full-service payment processor providing no-charge end-to-end encryption and tokenization technology, announced today that Robert Winokur, formerly with First Data Merchant Services, and Felix A. Juan III, formerly with Bank of America Merchant Services, have joined EPX's national sales organization.
As one of the top performing payments industry sales professionals, Mr. Winokur brings nearly fifteen years of sales and sales management experience to EPX. He has been a top producer for multiple payment processing-related organizations, including First Data Merchant Services and Chase Paymentech. Building on EPX's success in bringing secure and cost-effective payment processing solutions to major brick-and-mortar and ecommerce merchants, Mr. Winokur is tasked with increasing EPX's middle market penetration and with signing new national and multi-national brands. "I recognized that EPX has a significantly enhanced processing solution that offers merchants more capabilities and lowers the total cost of payment processing," said Winokur. "My experience will accelerate EPX's penetration in the middle and large merchant market, and I feel I can have a strong impact in accelerating growth with this dynamic company."
Mr. Juan has nearly twenty years of high-profile sales and business development experience, including successful positions with Bank of America Merchant Services and First Data Merchant Services. His consistent performance has earned him industry honors and recognition as an industry leader in the national account market. "I am committed and serious about serving the payment needs of national clients," said Mr. Juan. "The EPX platform affords me the opportunity to confidently provide merchants the best solution available. My past experience positions me perfectly for developing a significant national payment practice with EPX."
"As part of our continued growth strategy, we are seeking the best sales professionals in the industry," said EPX Executive Vice President of Sales and Marketing Joe Babin. "Rob and Felix will be integral in continuing to build the EPX brand and grow overall market share. Their experience and expertise will be invaluable in creating a high level of activity in the middle and larger merchant market," said Babin.
###
About Electronic Payment Exchange
Electronic Payment Exchange is the global, industry-leading provider of fully integrated, end-to-end payment solutions for merchants across all distribution channels. EPX offers a full range of products and services within its tokenization-based payment processing services for leading merchants, retailers, etailers, and banks in the United States, Canada, Europe, Latin America, and the Caribbean.
EPX is a participating organization of the Payment Card Industry Security Standards Council. EPX is PCI v1.2 compliant, a VISA USA Cardholder Information Security Program (CISP) Compliant Service Provider, a MasterCard Site Data Protection (SDP) Compliant Service Provider and is SASE 16 Compliant.
For more information about EPX, visit http://www.epx.com or contact EPX at 302-288-0600.
Contact:
Steven M. Kendus, Marketing Director
Electronic Payment Exchange
302.288.0600
steven(dot)kendus(at)epx(dot)com