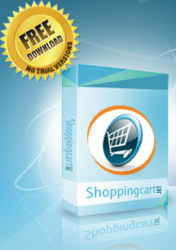 Host anywhere with complete control over your data.
Los Angeles, CA (PRWEB) April 10, 2012
Shoppingcartnet.com announces a new licensing model for its customers.
The new model includes logo removal, installation, support and complete source code.
About Shopping Cart .NET: Shopping Cart .NET is a popular Microsoft .NET based E Commerce software. It has two editions. The community edition is available on Codeplex as a free download and includes complete source code. It is best suited for home and small businesses.
The enterprise edition is available as a free download on the Microsoft Web App Gallery on microsoft.com/web and on shoppingcartnet.com. It is geared towards medium and large businesses and is a fully scalable solution.
To download Shopping Cart .NET please go to: http://shoppingcartnet.com
Shopping Cart .NET is powered by Inverted Software.