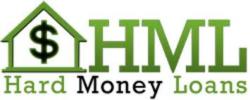 Commercial Hard money lenders California
California (PRWEB) April 08, 2012
Good news for people of California who are looking for commercial hard money alternatives to pay for their mortgages. HML Group is now the new name in the list of commercial hard money lenders doing their business in California. All debt aspirants who use to have a tough time trying to qualify for bank finances can now feel good with the HML Group's announcement of reaching California with their somehow generous mortgage offerings.
While speaking to one of the customer reps, it's revealed that HML Group extends their commercial hard money to the people even with bad credits. In response to a query, she explained, "HML Group is different and we have different parameters to determine the actual eligibility of the applicants for money borrowings. We even extend our lending to people with no income, but it depends upon lot many other factors too." So, the people of California can rejoice over this excerpt who have especially bad time trying to convince financial institutions to grant them loans. Many loan applications are turned down even an applicant puts his several days' efforts in doing a handsome paperwork.
Hard money is often used for private investments by the real estate professionals. HML Group is a leading private investor that now have started lending commercial hard money to the people of Northern and Southern California without checking people's credit score income level or the status of employment. With the HML Group, customers can successfully avail hard money lending if they have equity which can be used as the security. Such people can be preferred by the commercial hard money lenders HML, even if they have a bad credit history.
HML Group is one of the hard money lenders that offer easy short-term loans for a period of up to 18 months. Such a short-term loan can be very much beneficial for a debtor who wants to clear his previous debts or want to refinance a property. So, getting a hard money loan will be easier for the people of California with the presence of the HML Group. However, the interest rates could be a bit higher and the approval of the loan will typically depend on the real shape of the property that the applicant owns. But as long as the property owned by you has some equity, you can expect a generous favor from the HML Group.
About HML Group
HML Group is a leading private money lending company offering money lending services in various parts of California in USA. The company has launched its commercial hard money lending for the consumers and the real estate professionals of California. With a separate fund allocation of $25 million set aside to fuel the commercial real estate growth in the region, the HML Group is expected to emerge as the leading commercial hard money lending provider of California.
For more details, log on to http://hardmoneyloans.org.