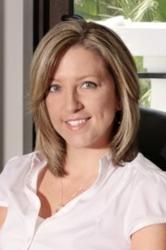 SimpleSignal is bringing advanced unified communications solutions to the channel, and I saw an opportunity to become a part of that.
Dana Point, CA (PRWEB) April 09, 2012
SimpleSignal, Inc., the leading cloud-based Unified Communications and Collaboration provider for business, today announced they have hired Shannon Martin as Channel Manager. Martin will be responsible for recruiting and supporting new channel partners and educating the channel partner community on the company's expanding portfolio of unified communications products. Martin is a proven leader in the telecom and VoIP industry and brings a significant understanding of the channel to the rapidly growing SimpleSignal team.
Martin has been actively involved in the channel for the past 11 years. Most recently, she served as Agent Sales Director for GLOBALINX, a facilities-based provider of IP services to the residential and small business marketplace, following their acquisition of TMC Communications, a leading reseller of switchless voice and data services for the SMB market, in December of 2010. There she was responsible for supporting both agents and their customers, and contributed to GLOBALINX's success as the leader in total sales from 2005 through 2011.
"In this industry, it's important to be able to stay ahead of the technological curve. My decision to come to SimpleSignal was largely based on the fact that they understand where the industry as a whole is headed and aren't afraid to move beyond traditional products," said Martin when asked about the move. "SimpleSignal is bringing advanced unified communications solutions to the channel, and I saw an opportunity to become a part of that."
In addition to its flagship cloud-based PBX and SIP Trunking products, SimpleSignal provides a growing suite of unified communications solutions including mobile integration, integrated voice-powered applications and cloud services like backup and storage, audio and video conferencing, call recording, and desktop collaboration tools to tens of thousands of business users throughout the United States. SimpleSignal has been expanding quickly and was recently named to Inc 5000's list of fastest growing private companies.
"We're really excited to have Shannon aboard for several reasons," said SimpleSignal CEO Dave Gilbert. "She is a proven sales person with great contacts within the indirect channel and has a vast understanding of the future of Unified Communications. We need people like her on our team that recognize this and are ready to capitalize on the opportunity."
Since beginning her career in 1996, Martin held positions of increasing responsibility, starting out as an account executive for Muzicraft Sound Engineering, and then as an account manager at Norell Staffing before making the transition to agent support at TMC in 2001. From there, she excelled in providing strategic support to agents, eventually earning her the title of Agent Sales Director. She was awarded Top Channel Manager by Phone+ Magazine in both 2008 and 2009, and presented with the John D. Marsch Salesperson of the Year award for three consecutive years.
About SimpleSignal
SimpleSignal is a hosted PBX and cloud-based Unified Communications service provider, delivering IP phone applications and cloud-based collaboration services to tens of thousands of satisfied business users throughout the US and Canada, with a growing list of multi-office clients in many International locations. SimpleSignal has created some of the most innovative and advanced voice "mashups" in the communications industry, leveraging voice technology for Facebook, LinkedIn, and Salesforce.com, among others. SimpleSignal has offices in Denver, CO, and Dana Point, CA. Find us on the web at http://www.simplesignal.com. For sales, call 866-434-4404. Read our blog: http://www.simplesignal.com/blog/.