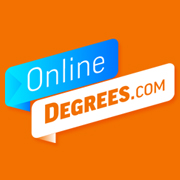 The fact that so many recruiters are looking online to find job candidates signifies a big change in the traditional recruiting landscape
Foster City, Calif. (PRWEB) April 10, 2012
OnlineDegrees.com, a leading education site since 2003, recently launched "The Social Job Search," an infographic exploring the new trend of social recruiting. More recruiters are using social media powerhouses like LinkedIn, Twitter and Facebook to fill their job openings. Individuals may be scouted independently and active job seekers can also use their profiles to get noticed without even applying for the job.
"The fact that so many recruiters are looking online to find job candidates signifies a big change in the traditional recruiting landscape," said Kevin Phang, spokesperson for OnlineDegrees.com. "Social media profiles are the new cover letters and this infographic shows how those looking for a job can use this shift to their advantage."
Recruiters spend less than 6 seconds on a profile page, so candidates need to stand out in the crowd. Knowing what recruiters are looking for -- and where they are looking -- can help job seekers target their online presence to prospective employers.
"The idea of social recruiting, and that recruiters are looking at your tweets and posts, can be disconcerting," continued Phang. "But we wanted to help by compiling the best ways to find a career path through social media."
For more information about this infographic and other education news, follow @OnlineDegrees on Twitter and Facebook.
About OnlineDegrees.com
OnlineDegrees.com is a leading education resource focused on connecting thousands of visitors with the information they seek about online education and degree programs. Site visitors can easily research schools and connect with the providers of the career training they needed to succeed. OnlineDegrees.com is owned and operated by QuinStreet, Inc. (NASDAQ: QNST), one of the largest Internet marketing and media companies in the world. QuinStreet is committed to providing consumers and businesses with the information they need to research, find and select the products, services and brands that meet their needs. The company is a leader in visitor-friendly marketing practices. For more information, please visit QuinStreet.com.
###