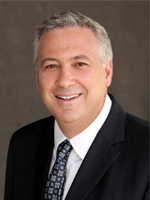 Mortgage loan modifications just postpone the inevitable - foreclosure, unless the property goes to short sale.
(PRWEB) April 11, 2012
Coming off of 2011 and continuing through the first quarter of 2012, we, at the Peak Corporate Network entities (http://www.peakcorp.com) have seen some trends develop in the real estate industry. One is that mortgage loan modifications are down. Hope Now, a loan modification consumer advocacy organization says that permanent loan modifications were down 40% in 2011 from the previous year.
According to Eli Tene, co-founder, Managing Director and Principal of the Peak entities, "This is not surprising to us. We told the Treasury Department three years ago, when loan modification programs were being launched, that they wouldn't work because people would still owe a substantial amount of debt. Loan modifications are a band-aid that don't cure the problem; they just postpone the inevitable – foreclosure, unless the property goes to short sale."
Tene continued, "The recently-improved, government-sponsored HAFA program, with changes going into effect on June 1st, indicates that the government has also started to see the value in short sales. While the government will continue to promote loan modifications, the changes to HAFA signal that officials probably know that the true solution to the real estate epidemic we're experiencing is short sales." Tene went on to say, "The changes to HAFA short sale transactions set to take effect are definitely a blessing to distressed homeowners. Naturally, there is a limit to what the government can do to help people stay in their homes if they can't afford them. If people in modification still owe between thirty to fifty percent more than the value of their homes, defaulting in the future is inevitable. That being the case, liquidating property through a short sale is appropriate. In this scenario, changes in governmental programs that include lender incentives, occupancy requirement changes and provisions for home owners who are current on their mortgage payments to help facilitate a short sale instead of a foreclosure, appear to be movement in the right direction to affect a positive shift in the real estate landscape."
Tene explained, "We believe the cure to the real estate problem in America is that people who can't afford to stay in their homes need to sell them, and if a short sale is necessary, so be it. As it now appears that this idea is willing to be entertained, the issue of lenders pursing foreclosures in full force while people are trying to short sell their properties still needs to be addressed. We believe the next step is for states to initiate laws forbidding lenders to foreclose while a short sale transaction is in place."
Tene concluded, "Through a short sale, owners are trying to come clean and settle their debt. If a lender is continuing to foreclose while the short sale process is underway, and the owner has a second mortgage with a deficiency, the problem doesn't end with the foreclosure on the owner's record; it also means he has a deficiency balance to contend with for years to come. With a deficiency in play, the government should say to the lender you need to do everything in your power to settle the debt and not foreclose. Perhaps broadening HAFA guidelines to include deficiencies will be the next trend; we certainly hope so."
As a leading authority in the real estate industry, The Peak Corporate Network entities provide a full array of comprehensive real estate services nationwide including brokerage services, mortgage financing, loan servicing, escrow services, short sale services, foreclosure processing and 1031 exchange services. For more information, visit http://www.peakcorp.com
The Peak Corporate Network is a brand that represents a group of related separate legal entities, each providing its unique set of real estate services.