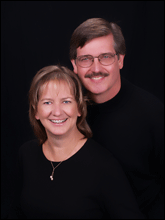 St. Charles, IL (PRWEB) April 07, 2012
Drs. Edmund and Lynn Lipskis, as featured on FOX, NBC, and ABC, are co-authoring a new business book titled "Leading The Field: Strategies, Advice & Inspiration From World Class Experts" in which they will be sharing their expertise in the field of dentistry and their knowledge on running a good business. Advanced training keep Drs. Edmund and Lynn Lipskis at the forefront of technology.
Dr. Lynn Lipskis recognizes the value of broadening her horizons when it comes to dentistry. She has spent the past 30 years seeking out the most forward thinking people in the profession who think holistically. As a result, her treatment approach is one of listening to her patients and working with them to reach a commonly agreed upon health goal. Following this inquisitive approach has led her to discover the extensive affects that oral health has for a person's general health. Dr. Lipskis recognizes the need for quality dental care to maintain proper oral health and how dental health impacts your total body health. Dr. Lynn Lipskis directs The TMJ and Sleep Therapy Centre of Chicago, located in St. Charles, Illinois. She provides non-invasive therapies to address the myriad of symptoms associated with TMD as well as Oral Appliance therapy for sleep apnea.
Dr. Edmund Lipskis recognized his interest in orthodontics and was motivated to begin a 30 year journey seeking to learn the newest philosophies and techniques orthodontics/facial orthopedics has to offer. Dr. Lipskis' interests expanded to include craniofacial orthopedics, treatment of chronic pain/TMJ issues and sleep disordered breathing (Sleep Apnea). He has studied extensively with Dr. Steven Olmos and has lectured on Orthodontics for the TMJ patient. He is certified to provide Invisalign and Snap-on-Smile restorations. He passed the examination for his Diplomate from the Board of the American Academy of Craniofacial Pain July 2009 and became a Diplomate in the Academy of Clinical Sleep Disorder Disciplines in 2011.
Dr. Edmund Lipskis and Dr. Lynn Lipskis are excited to be collaborating with other leading experts and best-selling author Robert Vitelli, to provide consumers with insightful information into various practices and professions, via this new book.
St. Charles Family Dentistry
Dr. Lynn Lipskis
doc-l-lipskis(at)sbcglobal(dot)net
(630) 377-3131
StCharlesDentist.com
"We Support The H.O.M.E. Foundation"
About The H.O.M.E. Foundation:
The Helping Others Means Everything, or The H.O.M.E. Foundation, is a not-for-profit organization dedicated to helping our Family of Charities. Frank Verdugo, President of The HOME Foundation, wants to help as many worthy charities as possible as they struggle during these tough economic times. Frank Verdugo helps raise funds through luxury dream home raffles, prizes, and high profile celebrity events in Hollywood... "Our mission is to help charities reach their fundraising goals and to bring awareness to their praiseworthy causes." Please visit our Dream Home Raffle at: http://www.HOMEFoundationRaffle.com and http://www.facebook.com/HOMEFoundationRaffle.