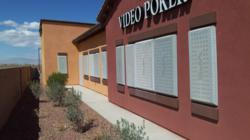 So much copper and metal is stolen from vacant properties that there is now a term for it "Urban Mining"
Las Vegas, NV (PRWEB) April 23, 2012
VPS announces opening in the Las Vegas Valley
VPS is ready to provide products and services to the Las Vegas Valley. According to District Sales Manager Tim Allen, the Las Vegas market is ground zero for our products. VPS is the global leader in securing, maintaining and managing vacant properties. Founded in 1996, VPS has locations in the UK, Europe and all across the U.S. with over 1,500 employees.
VPS recruited Tim Allen for his 20 plus years' experience in the Valley's Real Estate Market. "I have seen the highest highs and the lowest lows over the past years. I can't count how many vacant REO properties I have shown that are vandalized and missing everything from appliances to copper wire. It never ceases to amaze me at how far thieves go to steal from these properties".
The damage is so prevalent that there is now a term for it. "Urban Mining". Lenders are losing hundreds of millions of dollars in property values each year because of this attack on the housing market. Projections are that it's only going to get worse. Las Vegas has an estimated 100,000 properties that will go through the foreclosure process in the next 10 years. Lenders, Freddie Mac and Fannie Mae as well as investors are seeing the value of securing these properties from thieves and vandals. A small upfront investment pays huge dividends to the bottom line. Banks are now seeing the value in rehabbing the properties before placing on them on the market. A few thousand dollars in paint, carpet and appliances yields an average of 10% more for the property. This also helps stabilize the property value in that sub division. Keeping the property in good condition is good for the overall values for the whole community.
Tim Allen says VPS offers a whole array of products and services. They can clean and clear the property very quickly with no detail too big or too small. VPS offers world class security solutions. "We have a wireless alarm monitor that requires no power in the property. It has a battery life of 5 years and will contact the designated person the minute the property has an unauthorized entry. It also has a key pad for realtors to arm and disarm. In addition, we offer a revolutionary A/C cover to prevent theft of air conditioning systems. The bread and butter of VPS is securing the entries to the properties with a 14 guage steel panel system as well as digital locks on the doors to provide entry. The end result is 99.6 % secured properties."
Mr. Allen continues, "The best thing about our products is that you can rent them for short term or long term. If you need the property secured for a few weeks or several months we can help. VPS can secure your home or commercial property in just a matter of hours. Tim Allen said with the economy being the worst in decades and foreclosures in the thousands, VPS offers an affordable way to secure your investment."