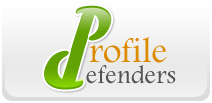 Fort Lauderdale, FL (PRWEB) April 09, 2012
With April here and spring in full swing many college students are winding down and finishing their last few days of college before they have to hit the real world and get a 9-5 job. With an improved overall job market it shouldn't be incredibly hard for students to land a corporate job. That is unless they have negative results and a bad image profile when they Google themselves online.
In today's world what the search engines say about you end up being the final say in ones resume. In a world where social mediums run all, photographs on facebook at the local frat houses keg party, wild spring break videos posted all over youtube, and tons of other incriminating evidence is all broadcasted live all over the internet and it's making it incredibly hard for students to land that high paying first job that they always wanted.
That is why leading online reputation management company Profile Defenders is starting off April with reputation awareness. In April it's very important that all students start to look at how they are perceived online and make sure that they do everything within their power to have a clean slate online. ProfileDefenders.com is giving all inquiries who want to clean up any negative information about themselves online a free consultation on how to protect their image in honor of Reputation awareness month.
Allowing individuals and web surfers to take control of their own reputation by instilling the need to post positive information about themselves and their resume online so that when a potential job seeker is reviewing their resume that they don't see anything that may harm or affect their ability to land a job.
About Profile Defenders:
Profile Defenders is the leading Online Reputation Management firm in the United States. They have been voted as the leading ORM company and service clients who need to suppress negative information about them that affects their business. It is their goal to broaden the awareness and need for a positive reputation on the internet.
http://www.ProfileDefenders.com