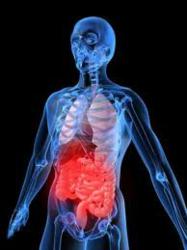 jury awarded plaintiff $2 million in damages for the injuries she suffered as a consequence of using Accutane
(PRWEB) April 10, 2012
The media spotlight is often a double-edged sword. No one knows this better than Gillian Gaghan who suffers from Accutane Side Effects. And yet, gossip and rumor-mongering aside, the real story here is being overlooked according to Sean Burke of AttorneyOne.
On March 14th, 2012 a New Jersey judge, Carol E. Higbee of the Atlantic County Superior Court, overseeing a consolidated Accutane lawsuit, has affirmed the jury's verdicts and denied manufacturer Hoffman-LaRoche's request for a new trial. The lawsuit (case no. ATL-L-3361-04-MT) presented the claims of three plaintiffs, all of whom alleged that they developed Accutane inflammatory bowel disease (IBD) after taking the medication in the 1990s.
One plaintiff, Gillian Gaghan, 34 years old, had used Accutane for six months in 1998 and allegedly developed inflammatory bowel disease six weeks after she had stopped taking the medication. The jury awarded plaintiff $2 million in damages for the injuries she suffered as a consequence of using Accutane.
Accutane (isotretinoin), a popular acne medication introduced in 1982, is manufactured by Hoffman-LaRoche, Inc. In 2009, as the number of lawsuits against the company kept increasing Accutane was pulled from the US market.
AttorneyOne.com, a recognized authority on law, can provide helpful advice and simple solutions including how to get in contact with legal counsel so that, in case of in case of Accutane severe adverse events, someone can easily and inexpensively deal with it. As Mr. Burke, director of Media Relations for AttorneyOne.com, added, "What all this information really illustrates is that threat of severe adverse events from Accutane remains. For that reason, our focus should squarely fall on getting the word out and assisting people in finding the right legal assistance."
Results of the study conducted by researchers from the University of North Carolina, Chapel Hill, and published on the American Journal of Gastroenterology in September 2010, showed that ulcerative colitis is associated with previous isotretinoin (the active ingredient in Accutane) exposure.
AttorneyOne.com has further information on Accutane lawsuits including how to get in contact with legal counsel.
Headquartered in San Diego, CA Attorney One was founded in 2004 and is not a law firm. They offer a nationwide legal service which helps consumers find the best representation for their legal needs. You can learn more about Accutane at our website. You can also find us on Facebook at http://www.facebook.com/AttorneyOne. Checkout earlier news from us at http://www.prweb.com/releases/2012/4/prweb9375513.htm.